Elite Eyewear - Optometrist (Mandurah)
Members will get 15% discount on complete prescription glasses and sun glasses*. Please print out your member's page or show your member card to the business to redeem your discount.
Business Information
Trading hours:
Monday - Wednesday: 9am to 5pm
Thursday: 9am to 5pm
Friday: 9am to 5pm
Saturday: 9am to 2pm
Address: 7/6 Baroy Street, Falcon, Mandurah WA 6210
Phone: (08) 9534 6688
Email: eliteeyewear@iinet.net.au
Find us on Google Maps:
At Elite Eyewear, we offer you a personalised eyecare and eyewear.
No Gap for HBF Members#
Complete Glasses from $69.00
Get one pair of complete glasses with Zeiss single vision, CR bifocal or multifocal lens from the $149 range if you have Essessentials with optical cover with HBF#
#If you have got optical cover with another health insurer, ask us about your benefits.
_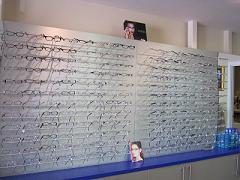 At Elite Eyewear, we provide comprehensive eye examinations that include Glaucoma and Macular Degeneration Testing and Computerised Visual Fields Analysis. Standard consultations are bulk-billed to Medicare or the Department of Veteran's Affairs.
Book an eye test with us today!
(View our advertisement in the newspaper)
*Conditions Apply. See in store for details.