Mad Tree Services (Mandurah)
Members will get 5% discount*. Please show your member's page or your membership card to this business to redeem your discount.
Business Information
Trading hours: 6 days a week
Monday to Friday: 7.00am to 5.00pm
Sunday: 7.00am to 5.00pm
Address: Mandurah
Phone: (08) 9535 5185
Mobile: 0450 166 443
Email: madtrees@live.com.au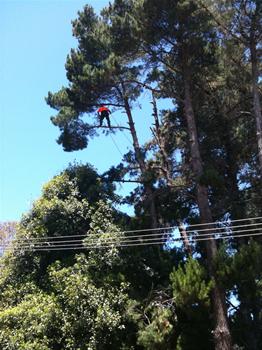 Mad Tree Services is a family owned business managed by an experienced arborist, safe, reliable and affordable.
Mad Tree Services include topping, shaping, thinning, removing, section clearing and rubbish removal.
We pride ourselves in delivering a solution to every enquiry.
"We are mad enough not to walk away from a job''
We are a qualified arborist, we specialise in the following fields:
Thinning
Felling
Topping
Shaping
Removing
Maintenance
Firewood size
Section clearing
Fire breaks
Affordable & free quotes
*Conditions apply, 5% discount to new customers only, 10% discount to pensioners, see business for details.