Ashdown & Webber - Antiques and Giftware Pinjarra (Murray)
Members will get 10% discount from this business*. Please show your member's page or present your membership card to this business to redeem your discount.
Business Information
Trading Hours:
Wednesday - Friday: 10:00AM - 4:00PM
Saturday: 10:00AM - 3:00PM
CLOSED SUNDAY
Address: 15 George St Pinjarra
Phone: (08) 9531 2925
Email: ashdownandwebber@bigpond.com
A visit to Ashdown & Webber is an absolute delight for lovers of antiques and giftware. Specialising in vintage china and furniture, you will find a beautiful selection of hand-picked antique items delivered throughout the year from England and France. Amongst the vintage china and furniture you will discover an assortment of giftware, making Ashdown & Webber such a treat to visit.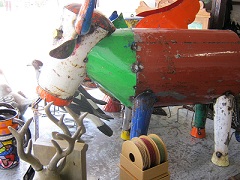 Take a wander around the shop and you will find an array of wonderful treasures including an exquisite jewellery collection, pretty woolen and cotton scarves and a wide variety of colourful homemade soap. Australian-made beeswax and natural soy candles smell delicious and our hand-stitched patchwork quilts are the perfect accessory to keep you cosy over the cooler months.
To help you carry your goodies why not select a bag, whether it be leather, patchwork or an eco-friendly basket made in rural Vietnam, we've got just the thing! For those that are looking for something a little quirky, Ashdown & Webber is home to some funky tin animals that are bound to add character to any home or garden.
Choose from a Flying Pig, the Three Blind Mice, Sid the Sheep or Clarence the Cow!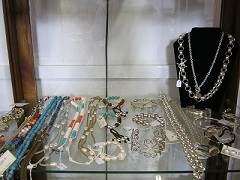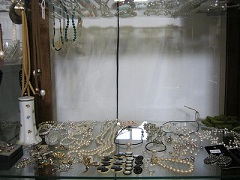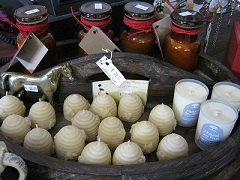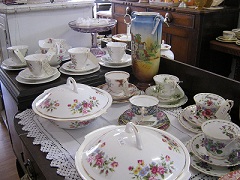 So next time you're in Pinjarra, pop into Ashdown & Webber, a shop bursting with antiques, giftware and an abundance of character and colour!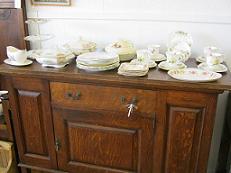 *Conditions apply, excluding items already on sale. See the business for details.