Stable Affairs (Murray)
Members will get 10% discount off retail purchases*. Please print out your member's page or show your membership card to the business to redeem your discount.
Business Information
Trading hours: Open 6 Days
Monday - Friday 9.00AM ~ 5.00PM
Saturday 9.00AM ~12.30PM
Address: 49 McLarty Rd Pinjarra
Phone: (08) 9531 1844
Fax: (08) 9531 1294
Email: stableaffairs@bigpond.com
Website: www.stableaffairs.com.au
Where are we?
Find us on Google Maps: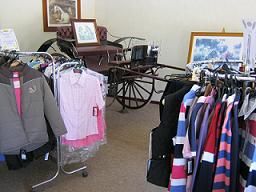 About Us
Ivan and Debbie McCosh have lived in the heart of Western Australia's horse country for many years.
They purchased Pinjarra Traders, a small produce business which initially stocked only a small range in equestrian products.
Ivan has a varied farming background but with a unique focus towards the equine 'a passion in the racing industry'.
Debbie has a 20 year background in finance. Her involvement in horses has been since a very young age at pony club. She commenced showing with arabs, led and carriage driving.
Soon after purchasing Pinjarra Traders, Debbie joined Ivan in developing the equestrian side of the business. Stable Affairs made it's debut in Pinjarra, Western Australia in 2006.
Debbie is passionate now about carriage driving, welsh ponies and in providing exceptional service to support the needs of the ever growing equestrian industry. Sourcing unique gifts of an equestrian nature for Stable Affair also gives Debbie great pleasure.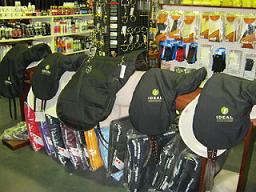 Products
Equestrian gear is our specialty. Whether it is a wide range of clothing from well known labels, including items made to order with your choice of fabric and colour, extensive array of equipment for your horse or our beautifully unique gift lines, Stable Affairs is passionate about servicing the needs of you and your horse.
Pony Clubbers, Show Riders, Racing and Pacing or casual pleasure riders, Stable Affairs caters for all your riding and horse requirements. The staff at Stable Affairs live and breathe horses and have transformed this knowledge into one of the best one stop shops for all of your equestrian purchases.
Stable Affairs premises are a delight to visit with a very welcoming ambience, including a comfortable place to have a rest and take in the superb display of products with a coffee. However, if you aren't able to visit the store in person, we provide a very personal mail order service allowing you access to this extensive range no matter where you live.
If in the event you find we don't seem to have exactly what you are looking for, contact us and we will endeavour to track it down for you.
STABLE AFFAIRS PRODUCT RANGE INCLUDES:
Drizabone Coats
RM Williams hats and belts, Rossi Boots, Stockpile Socks www.stockpile.com.au
EQUESTRIAN PRODUCTS
Zilco
Signature Range
Mark Todd Rugs
Saddlery Trading Company
Ideal Saddle Company
Champion Tails
Sprintwell Products
Outback Trading Company
Show Stoppers Jackets and Apparel
Windsor Apparel
Baxter Boots
English Gaiter Company
Chester Jefferies Gloves
Lyndi J Jodphurs
Peter Williams Jodphurs
Rosebud Milner Hats made to order for all occasions
Emma Kirk
GIFTWARE
Large of giftware for that special person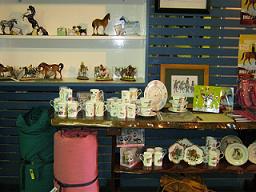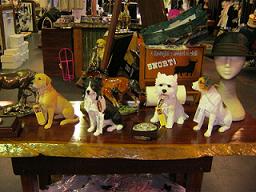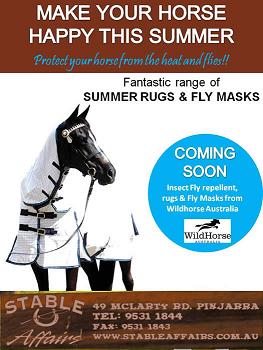 EXCLUSIVE TO STABLE AFFAIRS
Star Grooming Powder
you will be dazzled in the sunshine
400g containers $45.00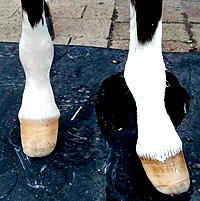 *Conditions apply. See in-store for details.