Dolphin Tax and Accounting Mandurah
Members will get 10% discount*. Please print out your member's page or show your Membership + Reward card to the business to redeem your discount.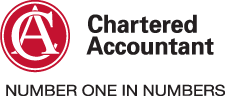 Business Information
Trading hours: Monday to Friday 9.00am to 5.00pm
Address: Unit 3/21 Sholl Street, Mandurah
Phone: (08) 9583 5563
Fax: (08) 9582 9273
E-mail: info@dolphintax.com.au
Website: www.dolphintax.com.au
Where are we?
Find us on Google Maps:
Welcome to Dolphin Tax and Accounting
We are a Chartered Accounting Firm which provides a broad range of tax and accounting services for individuals and businesses at competitive prices.
Situated in Mandurah we are locally owned and pride ourselves on being friendly and easily accessible. We are dedicated to providing a professional and personalised service which will help you and your business succeed.
Services
Dolphin Tax and Accounting provides a broad range of tax and accounting services from basic tax returns to complex business structures, of which some are listed below:
Individual income tax returns
Preparation of Financial Statements and Income Tax Returns for:
Family Trusts
Partnerships
Companies
Self Managed Superannuation Funds
Goods and Services Tax – Business Activity Statements
Business Restructuring
Business Start-ups
ABN applications and Business Name Registrations
Capital Gains Tax advice and planning
General Taxation Planning
These are only a few of the services that Dolphin Tax and Accounting provides. If you need anything that relates to tax and accounting then contact us and we will be happy to help.
Individual Income Tax Returns
At Dolphin Tax and Accounting, we will prepare your individual income tax returns face to face in an interview style, on the day. This will give you an opportunity to ask us any questions whilst we are completing your income tax returns and it will help you to understand what is actually going into your tax return and the tax return process. Feel free to make an appointment today.
If face to face is not for you then you can drop your information into our office or email it to info@dolphintax.com.au . We can then ask any questions over the phone or via email to get the best result for you.
About Us
Dolphin Tax and Accounting is a newly formed Tax and Accounting business in Mandurah headed by Aaron Colley.
Aaron is a Chartered Accountant and Registered Tax Agent with a Bachelor of Commerce in Accounting and Small Business from Curtin University.
Aaron started out at mid tier accounting firm in Perth where he gained his Chartered Accountant accreditation. He then made the move closer to home and has worked at a small accounting firm in Rockingham, where he was able to develop strong client relationships and good client rapport.
He has now made the move down to Mandurah where he aims to build a strong client base to whom he can provide a quality service.
---------------------------------------------------------------------------------------------
*Conditions Apply. See in-store for further details.