Whitcroft IT (Mandurah)
Members will get 18% discount on the labor cost*, 40% discount on Lanier Multi-Function Laser Printer. Please print out your member's page or show your Membership + Reward card to the business to redeem your discount.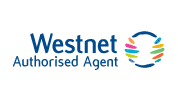 Business Information
Trading hours:
Monday to Friday 8.00am to 5.00pm
Saturday: 9.00am to 1.00pm
Address: U1 / 3 THORNBOROUGH ROAD MANDURAH WA 6210
Phone: (08) 9583 47 50
Fax: (08) 9583 44 50
E-mail:
brad@whitcroftit.com.au
Website:
www.whitcroftit.com.au
Where are we?
Find us on Google Maps:
Whitcroft IT ---About Us
Established in 2009 and since its inception has become a leading provider of IT services for the peel and South West of WA. Whitcroft IT is a Microsoft Certified Partner, with vendor partnerships with HP, Power shield and Netgear.
Whitcroft IT supports a number of industry ranging from Education, Engineering, Entertainment, Finance, Healthcare, Mining as well as a number of automotive groups.
Our prime focus lies on providing you with fast and professional IT support, troubleshooting, computer repairs and supply of the latest hardware, software, laptops and printing solutions.
Services
On-site Service supporting local residents and small to medium business
Hardware / Software Setup, Support, Troubleshooting and Repairs
Hardware Upgrades
Software Updates
Wireless and Wired Networking
Internet & Email Troubleshooting
Virus / Spyware Removal
ADSL / Wireless Internet Setup
Windows Server 2003 / 08
Terminal Service (Work from home)
Active Directory
Data redundancy
Backup Solutions
Products#
Home Essentials - $899
Processor PENTIUM E5400/2.7Ghz
Memory 4GB DDR3
Hard Disk BARRACUDA 500GB, 7200RPM,
Peripherals
Microsoft Keyboard and mouse kit
Optical DVD BURNER
Mainboard
DDR3 Mainboard
Case FOXCON CASE
PSU ATX
Software WINDOWS 7
Graphics Integrated
LCD ACER 18.5"WLED, 5ms
Panasonic Toughbooks From $4799.00
Panasonic Panaboard From $2100.00
Pricing#
On-Site Hourly Rate (Business / Corporate) $120.00
On-Site Hourly Rate (Household) $120.00
In Store Hourly Rate $99.00
Basic ADSL Setup $120.00
Format & Reload of O/S(NO DATA BACKUP) $149.00
Format & Reload of O/SWith Data Backup $249.00
Data charges may apply
Contact Us
Phone: 08 9583 47 50
Fax: (08) 9583 44 50
Email: admin@whitcroftit.com.au
Support: support@whitcroftit.com.au
Website: www.whitcroftit.com.au
Address: Unit 1 / 3 Thornborough road
Mandurah 6210 WA, Australia
Brad Whitcroft
Mobile: 0405 566 206
Email: Brad@whitcroftit.com.au
Byron Carter
Mobile: 0488 566 206
Email: Byron@whitcroftit.com.au
---------------------------------------------------------------------------------------------
*Conditions Apply, discount is only apply to instore services. See in-store for further details. # Price subject to change without any notice.