Kevin Green Real Estate Mandurah - Martha Malkovic only
Members will get 5% discount off the commission structure*. Please print out your member's page or show your Membership + Reward card to the business to redeem your discount.
Discount only available from Martha Malkovic
Business Information
Trading hours: 7 Days a week 8.30am to 5.00pm
Address: 21 Mandurah Tce, Mandurah WA 6210
Contact: Martha Malkovic 24 hours available
Phone: (08) 9534 0006
Mobile: 0439930043
Fax: (08) 95340099
E-mail: martha@kevingreen.com.au
Website: www.kevingreen.com.au
Where are we?
Find us on Google Maps:

View Larger Map
Martha Malkovic, your Real Estate Specialist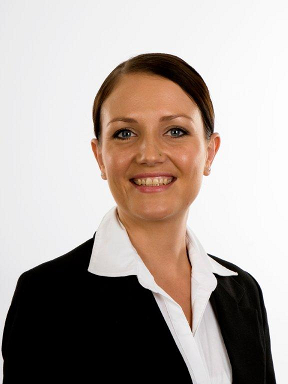 Do you want to sell your property?
Do you want to buy a property?
Call Martha at Kevin Greens for supreme service and results. Real Estate has been Martha's profession for the last 6 years and counting. She has a comprehensive knowledge of Real Estate stemming from numerous positions within the industry, to now been a successful Sales Representative. She endeavours to achieve the best possible price in the shortest possible time and finds this is done by regular feedback & working closely with all her clients until the job is done. If you would like regular updates of property sales within your area in order to keep up to date with the market, then please email Martha on martha@kevingreen.com.au
"The most expensive piece of real estate is the six inches between your right and left ear.
It's what you create in that area that determines your wealth. We are only really limited by our mind."
-Dolf de Roos
Office Profile
Kevin Green Real Estate was founded in 1969 and the company has continued to provide a service of excellence since that time. Today, Kevin Green Real Estate is a household name in Mandurah, providing a comprehensive service in all facets of Real Estate. Our high profile location on the corner of Mandurah Terrace and the Smart Street Mall means our office window is 'your window of opportunity'. We can give you the very best exposure for your property. To sell real estate it needs to be seen by the public. There are many ways in which to do this, newspaper and internet advertising, signage on the property, brochures etc but where do most people look for real estate? In the real estate office windows. We provide the best window exposure for your property as well as all of the other modern services available to help sell your property. All of our sales and administration staff have a wealth of experience in their chosen fields, all being high achievers and just as important, we are focused on what the selling and buying public want - the service, reliability and experience that delivers results. Tailored programs are available to suit each individuals needs from the humble one bedroom unit to waterfront mansions, whether they be sold by normal listing means or by auctions.
Marketing proposal
What I need for your home is a strategy that will make it stand out in the crowd. In line with this, I will create a strategy that will maximise the return from the market for your home.
The Mandurah Mail
Kevin Green Real Estate advertises weekly in the Mandurah Mail, with over 35,000 copies circulated throughout the Peel region every Thursday. Also a detailed walk through and photos of the property, providing an editorial in the Mandurah Mail.
The Internet & Your property will showcase on the following websites:
REIWA: http://www.reiwa.com.au
Kevin Green Real Estate: http://www.kevingreen.com.au
Real Estate.com.au: http://www.realestate.com.au
Domain.com http://www.domain.com.au
"Anyone anywhere in the world with internet access could push some buttons and view multiple photos of your home"
Window Display
Prominent photo display in our waterfront office, situated on the corner of the Smart Street Mall and Mandurah Terrace. Our independent office has been established over 40 years. Open 7 days a week.
Signs
A sign will be erected on your home within 48 hours of getting the "green light" to proceed. A large coloured sign with internal pictures of the house can also be erected at the Sellers request.
Open homes
Open Days are an integral part of the marketing strategy of Kevin Green Real Estate. Buyers are free to wander through them and take their time. We maximise the effect of these days with high quality flyers and signs directing buyers to the property. All the visitors to your Open Home will be contacted after the Open Day for their comments and these will be relayed to you.
Team inspection
It is most important for all of our Sales Team to see your home. In order to relay information to their buyers following an enquiry. The Sales Team would view your home on the Tuesday before the first advertisement is placed in the Mandurah Mail.


Helpful Hints
Create a Great First Impression With Buyers
On the Outside
¨ The first thing you should pay attention to when preparing your property for sale is its street appeal. If it doesn't look appealing from the outside, potential buyers may not be interested in seeing more.
¨ Keep lawns, shrubs and garden beds neat and pathways weeded and swept.
¨ Attend to flaking paintwork, broken windows, blocked drains or eaves. ¨ Make sure your front yard looks well kept and remove all junk and rubbish from sight.
¨ Keep pools and ponds clean and remember that cars parked in driveways or on footpaths may highlight the lack of parking available.
On the Inside
¨ Have your carpets steam cleaned, repair and paint chipped or dirty walls. ¨ Clear away all the clutter and keep bench tops clear.
¨ Repair damaged plaster, windowpanes, cracked shower-screens, wallpaper or tiles.
¨ Fix any dripping taps, creaky floorboards or loose knobs and handles.
¨ Make sure your cash, valuables and prescription medication is secure during open inspections.
A few tips to present your home in the best light are to:
¨ Switch on lights, open curtains and blinds and set tables.
¨ Hire or buy some indoor plants and put out fresh flowers.
¨ Put out fresh towels and tea towels.
¨ Make sure your pets aren't on the loose.
¨ Ensure the house is warm in winter and cool in summer.
¨ Leave the house before people start arriving.
¨ Provide the agent with a list of all the features and benefits of your home and dates when improvements were made to the property. Only you know what benefits the features of the property have contributed to your lifestyle.
Too high a price is costly because it causes a property to miss its market
¨ Those buyers for whom the home would be right won't see it because it is out of their price range.
¨ Those buyers who are in the price range of the overpriced property will not see it as good value. Testing the market at a higher price
¨ A property receives its fullest exposure in the first three to five weeks on the market. Buyers in the market today will see it and reject it.
¨ Sellers will come to believe in the exploratory price and may refuse an offer which might be low in relation to the stated price but which is the best that will be received. Many sellers have knocked back such an offer only to sell for less later on.
¨ Financial
A home on the market is a non-productive asset, costing interest, rates and taxes as well as loss of use of the funds.
¨ Non-financial
It prevents owners from proceeding with plans and creates lack of peace of mind.
"If you work just for money, you'll never make it, but if you love what you're doing and you always put the customer first, success will be yours."

-Ray Kroc
Contact Martha for your real estate needs Mob. 0439 930 043 available 24 hours Email: martha@kevingreen.com.au
---------------------------------------------------------------------------------------------
*Conditions Apply. See in-store for further details. Please note discount is only available from Martha Malkovic.