Outdoor Walls 'n' Floors (Mandurah)
Members will get 5% discount on the total purchase price*. Please print out your member's page or show your Membership + Reward card to the business to redeem your discount.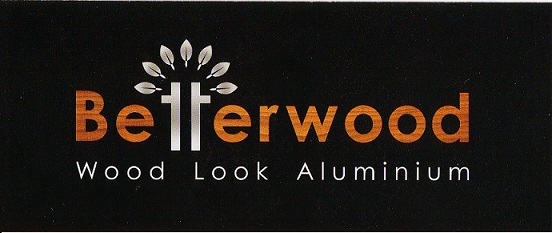 Business Information
Trading hours: Monday to Friday 9.00am to 4.00pm
Saturday: By appointment only
Address: 22 Rafferty Road, Mandurah
Phone: 08 9535 7793 or 0412 427 282
E-mail: info@outdoorwallsnfloors.com.au
Website: www.outdoorwallsnfloors.com.au
Where are we?
Find us on Google Maps:
ABOUT US
We have a wide range of stunning aluminium fencing products that is designed to look like natural wood. Environmentally friendly and virtually maintenance free, our fences and gates are built tough for the Australian climate and are insect and termite resistance. Enhance the look and feel of your home whether it's a new fence, gate or even decking you are looking for our products provide the great look of wood without the price tag and endless maintenance required with wood.
We have over 20 year experience and give you the right advice to get the look you want at the price you want. As well as our great wood looking aluminium fences we also do a range of measured to fit D.I.Y Decking packs. Our aluminium decking carries the same great features as our fencing and gates and can be easily installed by your D.I.Y enthusiast.
OUR PRODUCT RANGES
Gates
When choosing the right gate it is important to have all the facts to help make the most informed decision. We will be happy to help you decide on the type of style and gate that best meets your needs. Whether you want your gate for privacy, beauty or just as a feature, we have the right gate for you.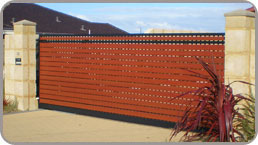 _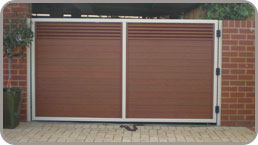 Like your fence, your gate is one of the most valuable things you will ever purchase for your home. Whether it's a front driveway gate or side pedestrian gate, let us create a gate to suit your requirements. As with our fencing system, our gates have been designed with concealed fittings and completely free from welding.
_
Don't forget, our Gate system has been created to match our fencing, decking and privacy screen systems, so the sleek lines can continue throughout your yard, and onto your decking and patio areas, giving your home complete uniformity.
>Environmentally friendly
>Never needs repainting
>Won't warp or dry out in the sun
>Won't splinter or crack
>Stunning Affordable Designs
>Built Tough For Australia's Climate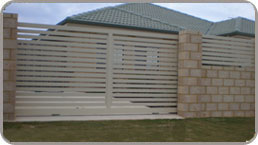 _
Fences
Outdoor Walls n Floors has the perfect fence for your new home or renovation. We offer a large selection of design styles and colours to choose from. Whether it's a solid barrier that is meant to create privacy or a stunning feature fence for a subtle boundary, the choice of fence style is typically influenced by the architecture of the home, proximity to neighbours and the overall feel of your home.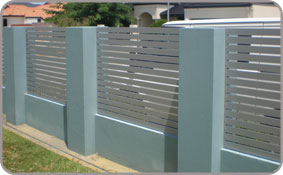 _
Whether you are looking at placing slats in-between concrete pillars, having a free standing post and rail style fence, wanting a picket look or any other look you need, we have the solution for you. Our system has been created as a no weld system, so it can be easily installed on site and with our concealed fixing system you will never see screws or rivets from any part of the fence.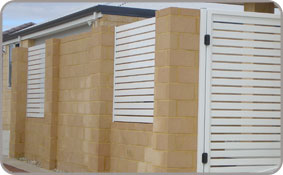 _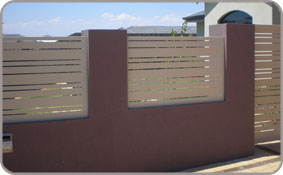 >Increases Curbside Appeal
>Environmentally friendly
>Never needs repainting
>Won't warp or dry out in the sun
>Won't splinter or crack
>Great Range Of Colours
>Stunning Affordable Designs
>Built Tough For Australia's Climate
>Withstand Extreme Temperatures
>Fire Retardant Materials
>Can't be damaged by termites and other insects
>Easy to Assemble DIY Kits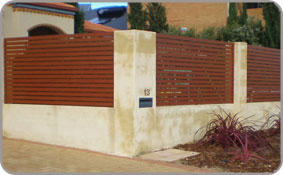 _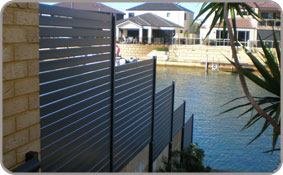 Shutters & Louvers
A truly great addition to any outdoor project. Our shutters and louvers have the same great qualities as our fences and gates in that they provide a wood look without the hassle. Our shutters and louvers will protect you from the elements and not warp or fade in our summer sun. Not only do they look great, but will add value to your home.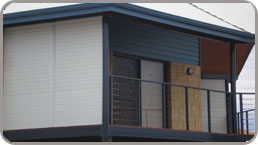 Great Screens & Shutters Designed To Match Your Home
Custom Designed & Professionally Installed
Light Weight & Structurally Strong
Create Outdoor Living Areas Indoors
Complete Protection From The Elements
Fixed or Adjustable Screen & Louvers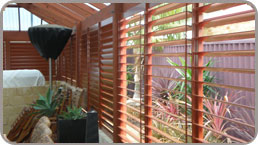 DIY Made To Measure Kits
Wide Range Of Colors & Designs
Easy To Install
Add Style And Value
Provides Great Privacy
Built For Our Climate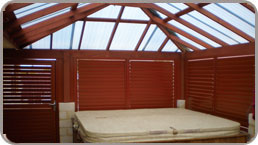 Perfect For Outdoor Spas & Pools
Fade and Warp Resistant
Mold & Mildew Resistant
Protection From The Elements
Structurally Strong Aluminium
Designed To Withstand All The Seasons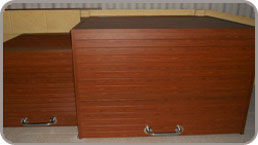 We can custom make filter boxes, Plantes n more!
Water Resistant
Insect Proof
Complete Protection From The Elements
Mold & Mildew Resistant
They Not Only Look Great But Last For Years
Aluminium Privacy & Outdoor Screens
Improvement of your exterior living space not only contributes to increase your property value, but also to extend your quality of life and creates a great outdoor living area.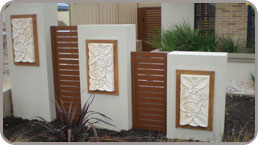 _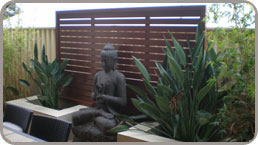 Screens that look great all year round, and require virtually no maintenance.
Our brilliant wood looking aluminium products can also be used to enhance your backyard. You can create affordable feature screens that will withstand our harsh climate while adding a great feature to your outdoors.
Made to Measure D.I.Y. Decking Packs
Turning the backyard into an outdoor retreat is one of the hottest trends among new and experienced homeowners alike. Adding a deck to your back yard can transform an otherwise unusable space into an elegant outdoor living area.
We offer made to measure D.I.Y decking packs. Outdoor Walls n Floors will custom cut your aluminium decking to the required size so you can get on with job!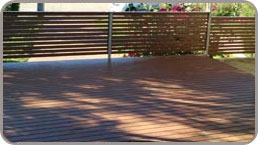 _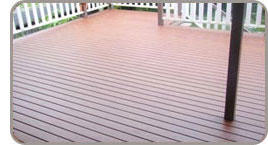 10 Great Reasons To Contact Outdoor Walls n Floors Today!
•Great Range Of Designs
•Professionally Installed
•Stylish & Affordable
•Built For The Australian Climate
•Over 20 Years Experience
•Free Measure & Quote
•Great customer service
•Family Owned Business
•Environmentally Friendly Aluminium
•No Job too Big Or Small
---------------------------------------------------------------------------------------------
*Conditions Apply. See in-store for further details. At this stage discount is only available to Betterwood products.