Business Solutions WA - Recruitment & Employment Mandurah
Do you require reliable staff – short or long term? We can deliver! Employer Members will receive a 10% discount off our profit margin on the Supply of any Staff that you may require. In addition, you will receive a 15% discount on the production of a work ready Resume'. Please enquire for further discounts and service offering. Please print out your member's page or show your member card to the business to redeem your discount.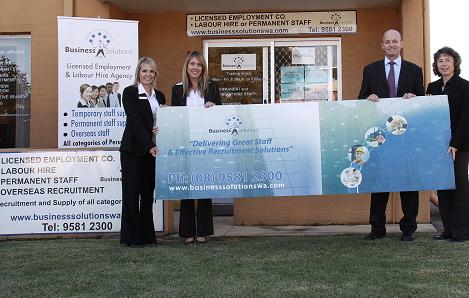 Business Information
Trading hours: Monday to Friday 8.30am to 5.00pm
Address: Unit 5/25-27 Sholl Street, Mandurah WA 6210
Phone: (08) 9581 2300
Fax: (08) 9581 2311
E-mail: terry@bussol1.com
Website: www.businesssolutionswa.com
Find us on Google Maps:
Business Solutions (WA) is a Licensed Employment and Labour Hire Company, providing a comprehensive range of recruitment solutions, ranging from permanent staff through to temporary and flexible, contract staffing, both within Western Australia and overseas.
As labour availability declines on a national basis, it is essential for Employers to have access to overseas labour resources. We offer a complete range of international recruitment services, offering a 'pool' of readily available, skilled staff across a broad spectrum of professions.
Our services include:
•Placement and engagement of staff for you to employ directly
•Extensive database of skilled staff – local and overseas
•Overseas Recruitment specialists
•Support and advice on finding, testing, re-locating and visa processing for overseas staff
•Labour Hire – for flexible staffing from a few days to many months hire
•Campaign Handling services – we can manage the whole process of finding staff for you at a fraction of the cost of paying traditional Agency, placement fees.
•Supply of skilled, reliable workers throughout Australia
Our aim is to ensure that both Employers and Jobseekers find a mutually beneficial match, ensuring security of employment to the employee and prosperity and growth for the Employer.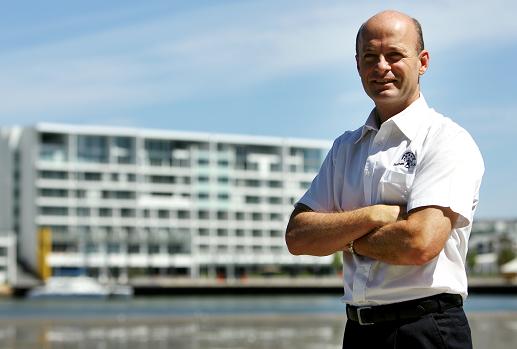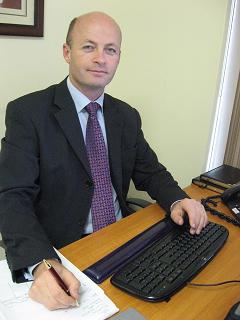 Employers
In today's challenging business environment the need for reliable, flexible staffing solutions is essential to the success of any organization.
We will take the time to listen and learn about your Business and thereby provide the most efficient solution to meet your needs. We deliver recruitment solutions that are as unique as each of our clients.
Candidates
Our candidates are loyal to us as we take the time to listen and understand their needs, to ensure we match you with a reliable and productive worker.
Staff resources
Whatever your staffing needs, be it short term contract or permanent employee, blue or white collar worker, we will look to fully meet your requirements, swiftly and efficiently from a wide 'pool' of candidates, here and overseas.
Recruitment Solutions
With the Director alone having over 20 years experience delivering practical and effective recruitment strategies to Employers, ranging from:- short term, master vendor, on-site managed to fully outsourced solutions, we are able to offer a complete range of bespoke services.
One call does it all
There is no mountain of paperwork to complete and with significant cost savings possible, you have one contact available to meet your staffing needs, today.
"INNOVATIVE STAFFING SOLUTIONS - THAT DELIVERS RESULTS"
Jobseekers
We are able to offer employment advice and a selection of job opportunities within Western Australia. We aim to match your needs with those of our ever growing, network of quality employers offering the career that you are searching for.
Wherever you wish to work, be it the buzz of Perth metropolitan City or the relaxing waterways and crystal clear beaches of the Peel region we have the knowledge and experience to assist you in your search for that ideal position.
We will take the time to learn about your skills, strengths and requirements, and as a result, will be better able to match you to positions that you will enjoy.
Overseas applicants
We are able to offer a fully comprehensive service to matching your new job expectations in Western Australia. To support your smooth transition to this Country we have teamed up with the following companies:-
•Immigration advice – We work with highly experienced, reputable and registered migration Companies based in Western Australia. They are able to provide you with honest and up to date advice on visa processing and migrating to this Country.
•Re-location service – We also work closely with professional re-location Companies, who can assist you with:- local research, opening bank accounts, choosing schools, renting accommodation, buying a house, meeting you at the Airport etc. They will aim to make your transfer to Western Australia as smooth and trouble free as possible.
We can be with you every step of the way to your new life in W.A.
Whether you require short term, temporary, casual or permanent work, call us today for friendly advice and a personal service.
"SEEK AND YOU WILL FIND"

---------------------------------------------------------------------------------------------
*Conditions Apply. See store for details.