Angel Brylee's - Soy Wax Candles (Mandurah)
Members will get 10% discount after spending $30 or more*. Please print out your membership page or show your Membership + Reward card to the business to redeem your discount.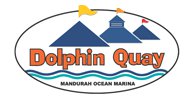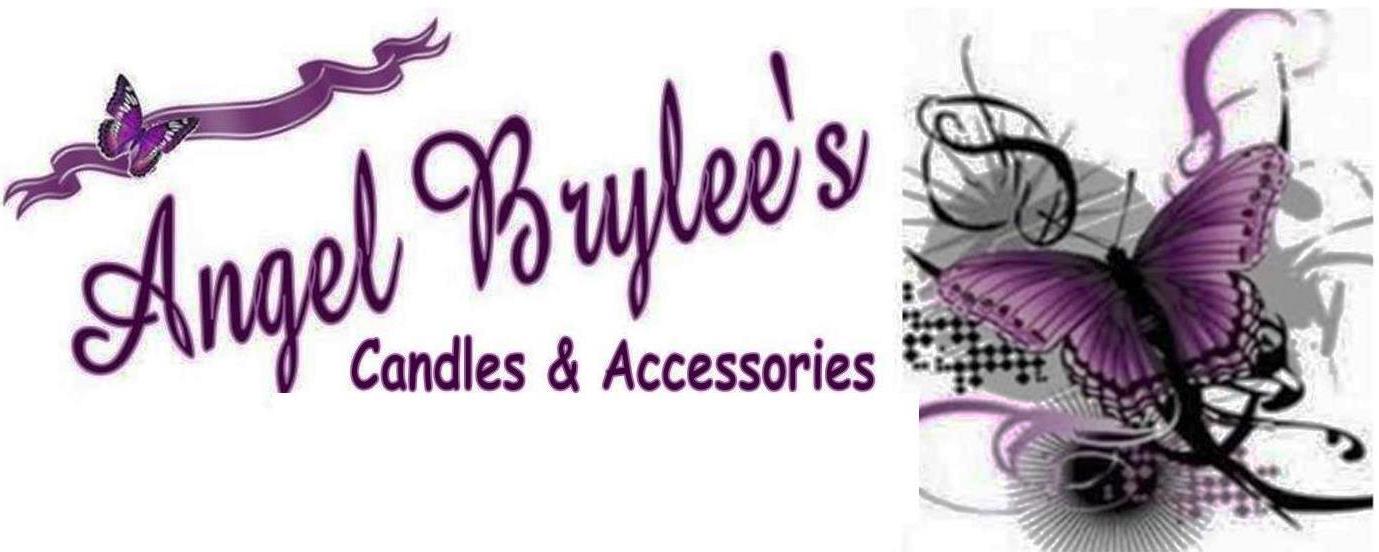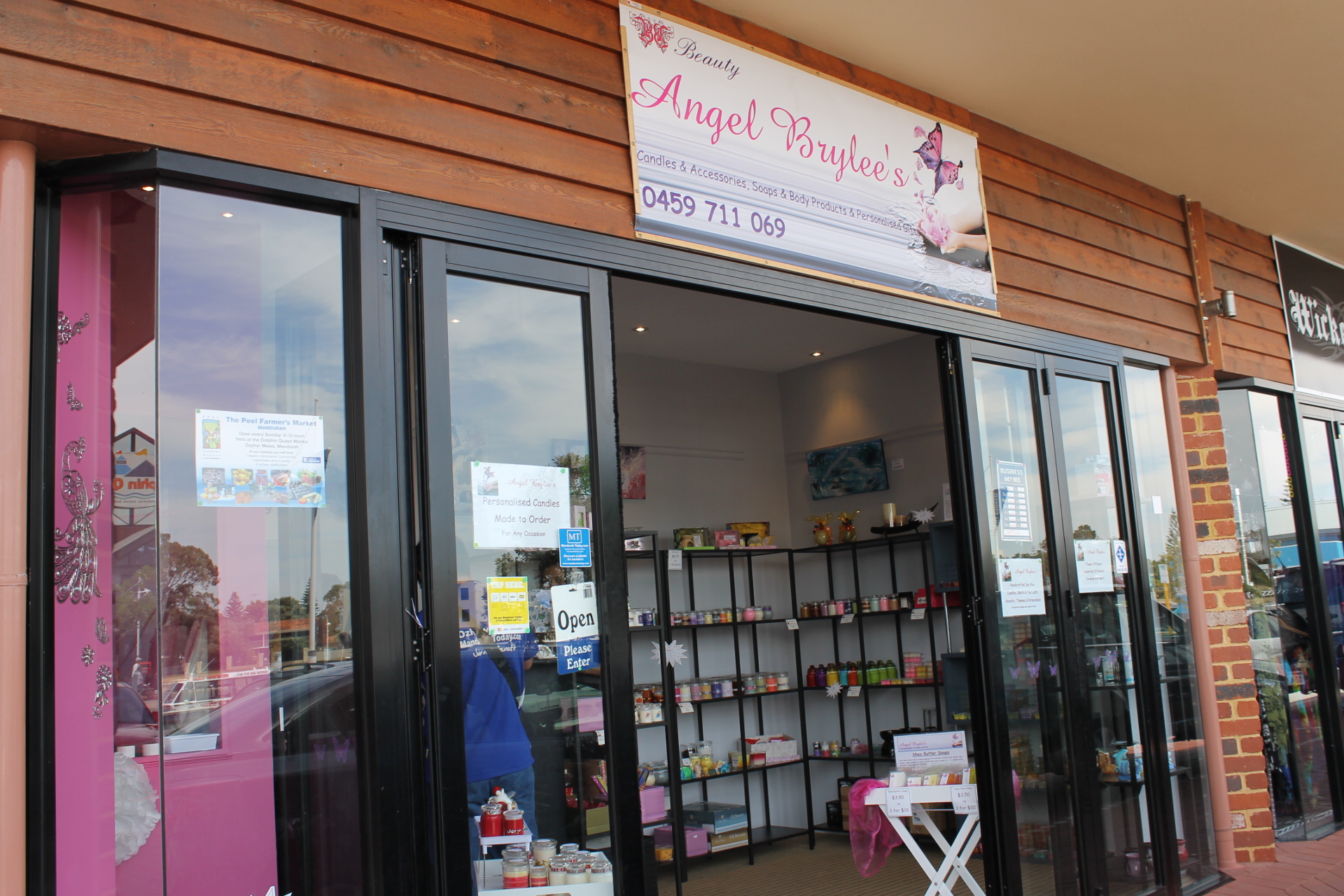 Business Information
Trading hours:
Monday: Closed
Tuesday to Thursday: 10.00 AM - 4:00 PM
Friday: 10.00 AM - 4.30 PM
Saturday to Sunday: 9:00 AM - 5.00 PM
Business Information
Address: Shop 15, Dolphin Quay, 37 Dolphin Drive, Mandurah WA 6210
Mobile: 0459 711069
E-mail: angelbrylee@live.com.au
Where are we?
Find us on Google Maps:
View Angel Brylee's in a larger map
.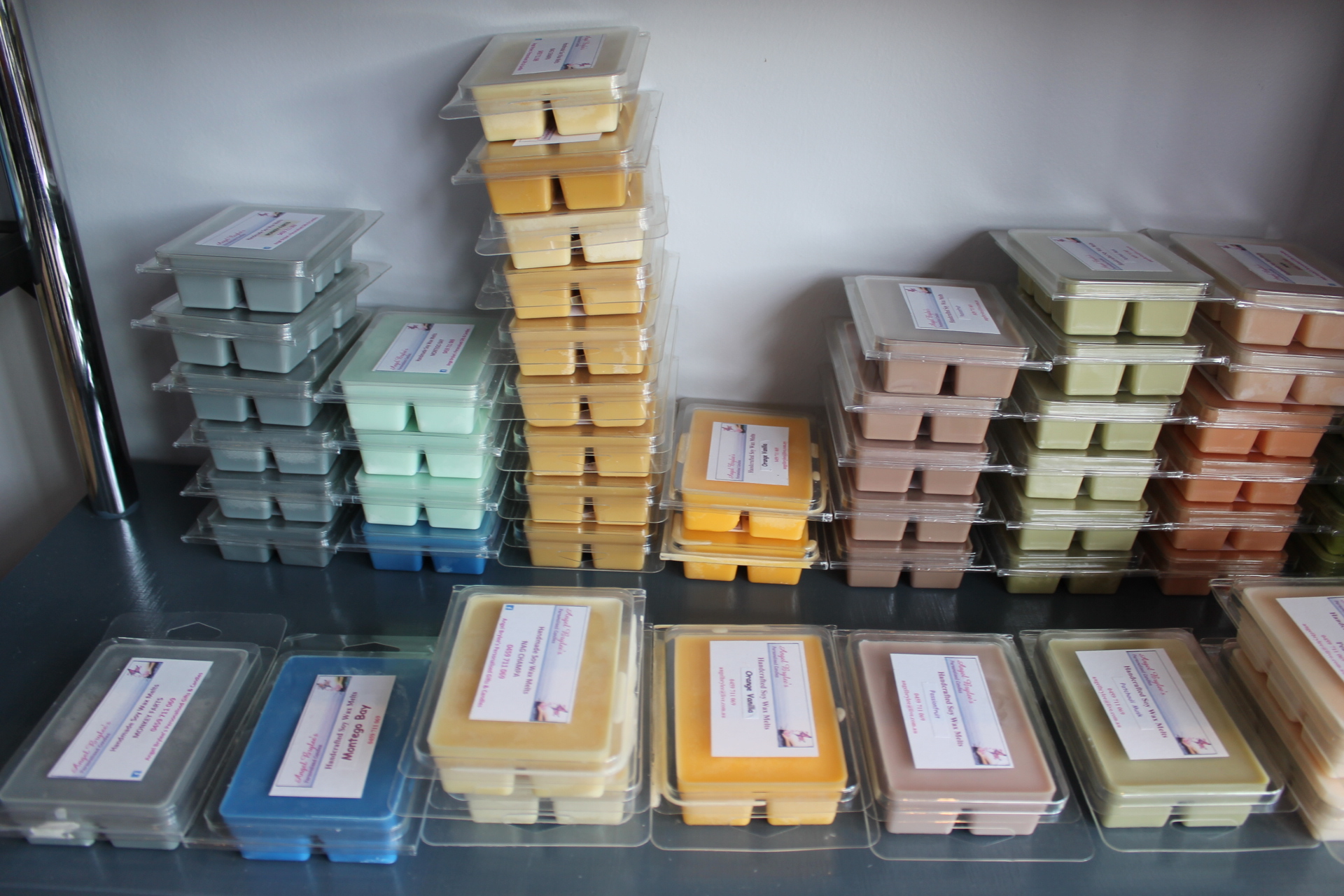 About Us:
The name of our business is in Loving Memory of our beautiful granddaughter Brylee.
We are proud to support SIDS WA. To make donation please click the link here: http://www.sidsandkidswa.org
We have:
Handcrafted Soy Wax Candles & Melts
Our Soy Wax Candles & Melts are handcrafted by myself, my daughters & my daughter in-law using a natural golden soy wax. We do not use any additives in our candles to enhance or harden our candles. Our fragrances are generous and lasting. We have various size jars and fragrances.
Some information about soy wax:
What is soy wax?
Soy wax is a vegetable wax made from the oil of soybeans. After harvesting, the beans are cleaned, cracked, De-hulled, and rolled into flakes. The oil is then extracted from the flakes and hydrogenated. The hydrogenation process converts some of the fatty acids in the oil from unsaturated to saturated. This process dramatically alters the melting point of the oil, making it a solid at room temperature. The leftover bean husks are commonly used as animal feed.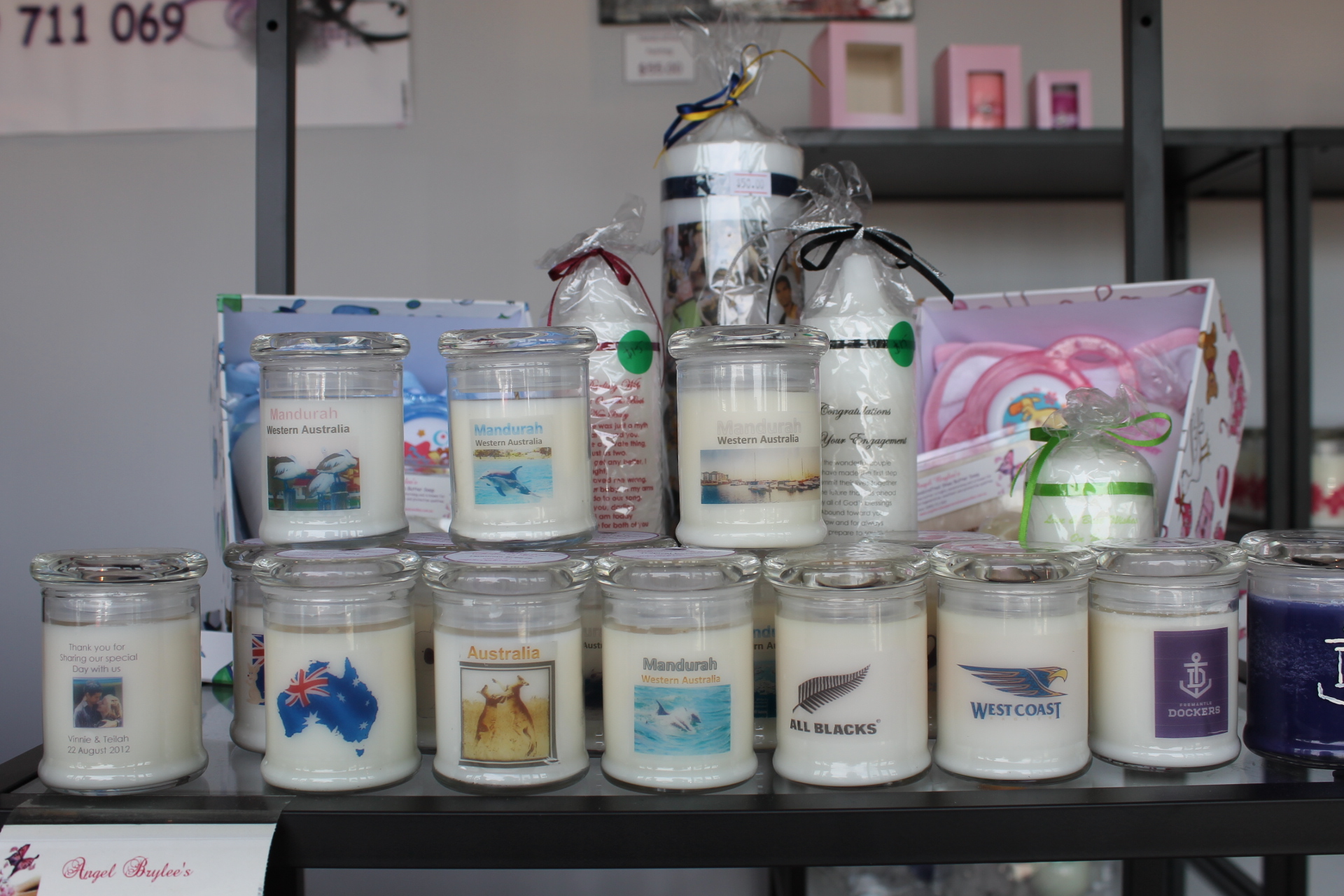 .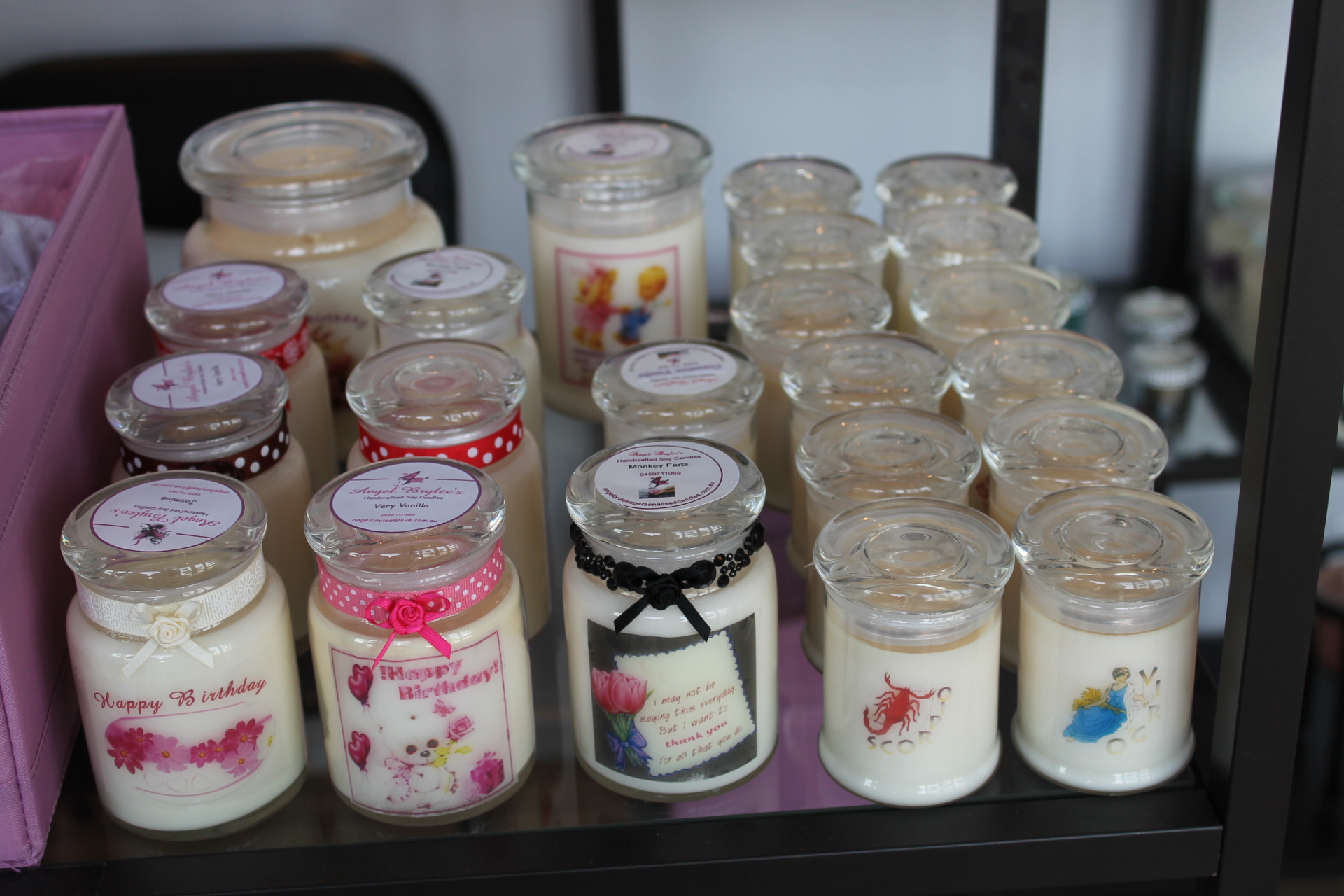 What are the benefits of Soy?
The greatest advantage is that it is completely renewable. While the global reserves of oil shrink and paraffin prices increase, the only limit to the soy supply is how much we choose to grow. In addition to sustainability, a well-made soy candle will burn cleanly and slowly. While the performance and beauty of soy candles speak for themselves, soy wax is truly an Eco-friendly, biodegradable and sustainable product.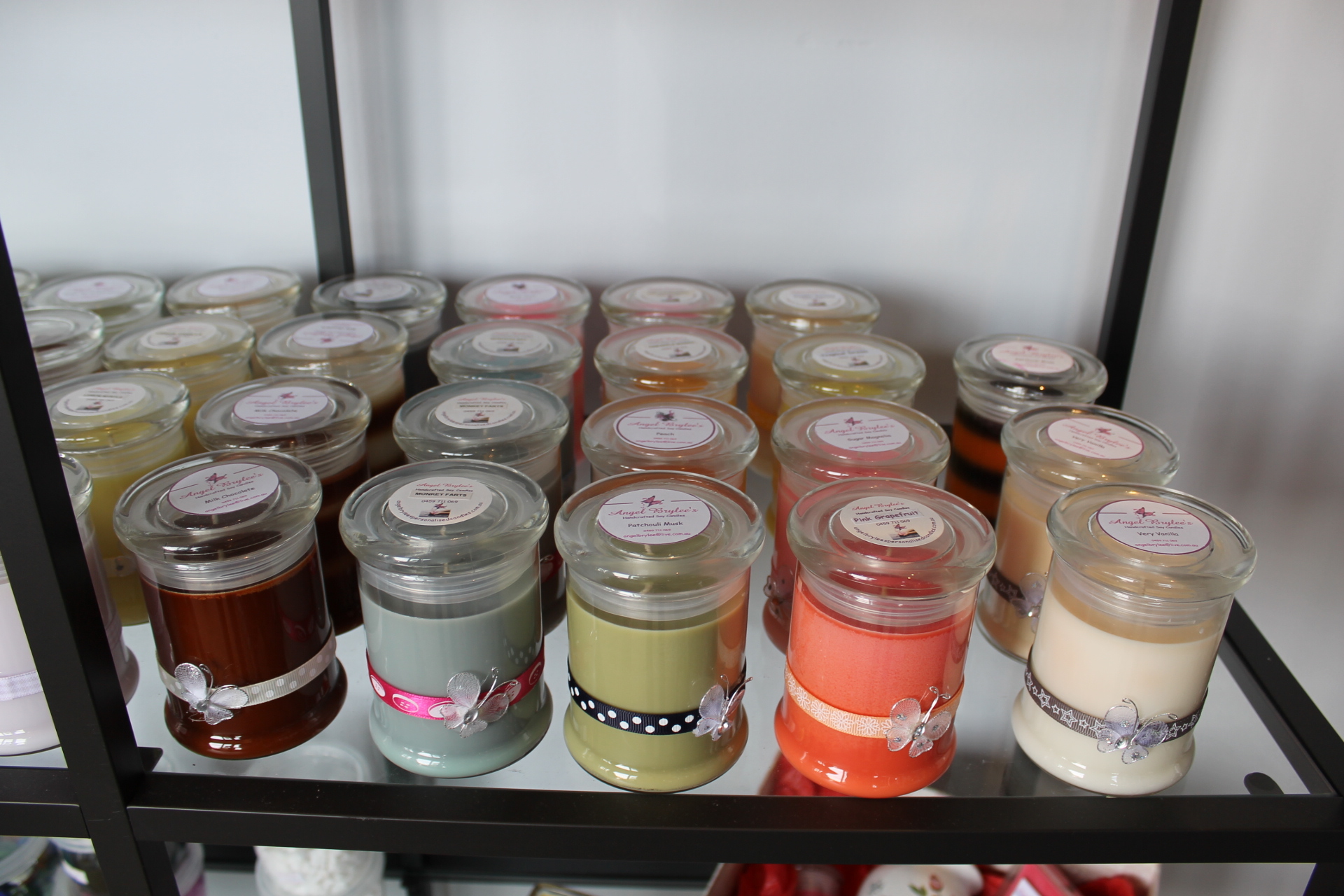 .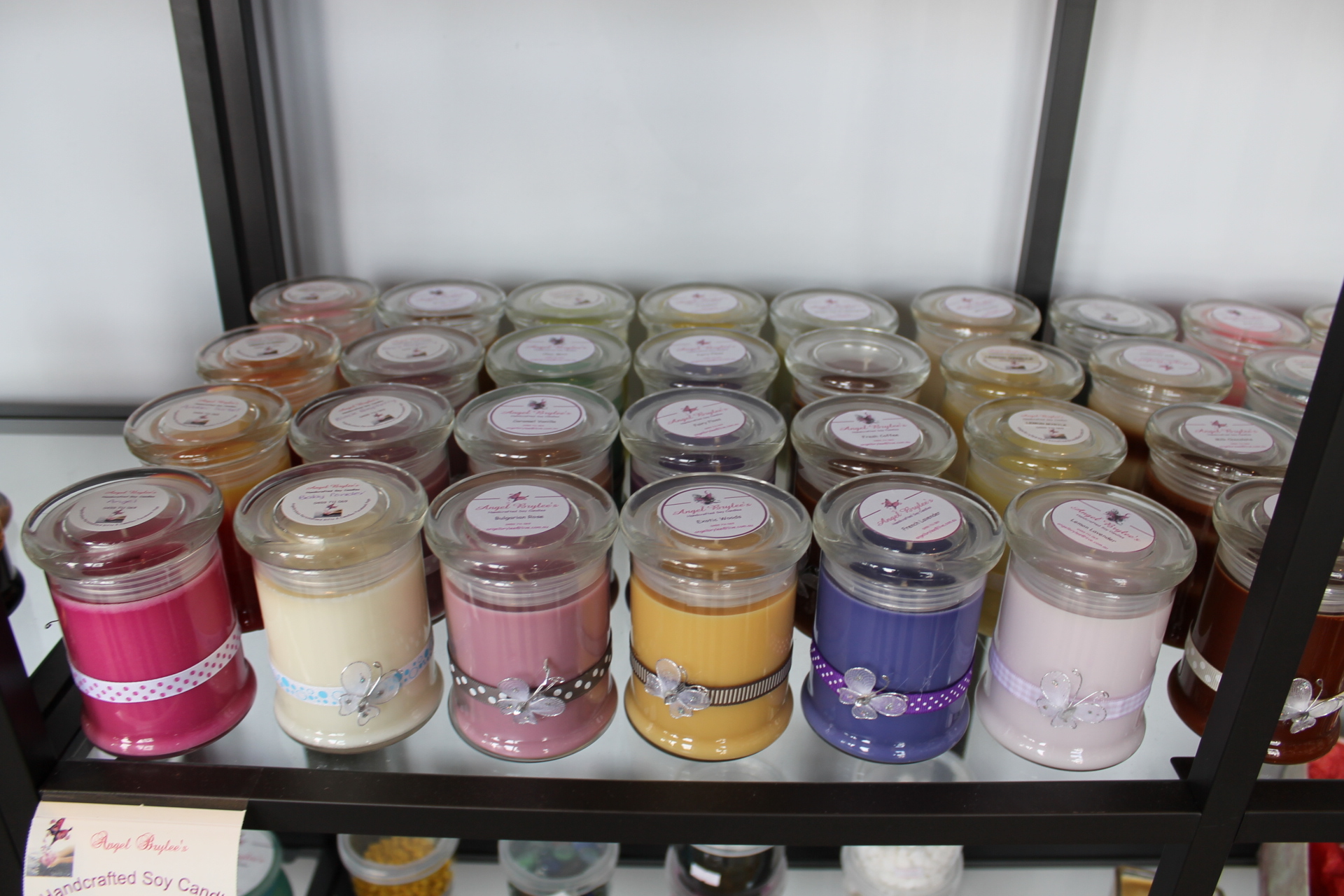 Handcrafted Personalized Candles
They are a unique gift or keepsake for any occasion. There is no limit to what your candle can say or represent. I first began making personalised candles as a hobby and we sold them at a local market in Townsville QLD. I have since completed orders all over the country and for several prominent high schools as graduation gifts. We source the actual pillar candle from various outlets or suppliers and then I personalise them. I have been making/designing personalised candles for more than 6 years. We can make your candle unique by adding a photo or a personal message. Our candles are also decorated with ribbon in the colour of your choice and wrapped in clear cellophane to protect them. They have been very popular for Baptisms, Memorials & Weddings.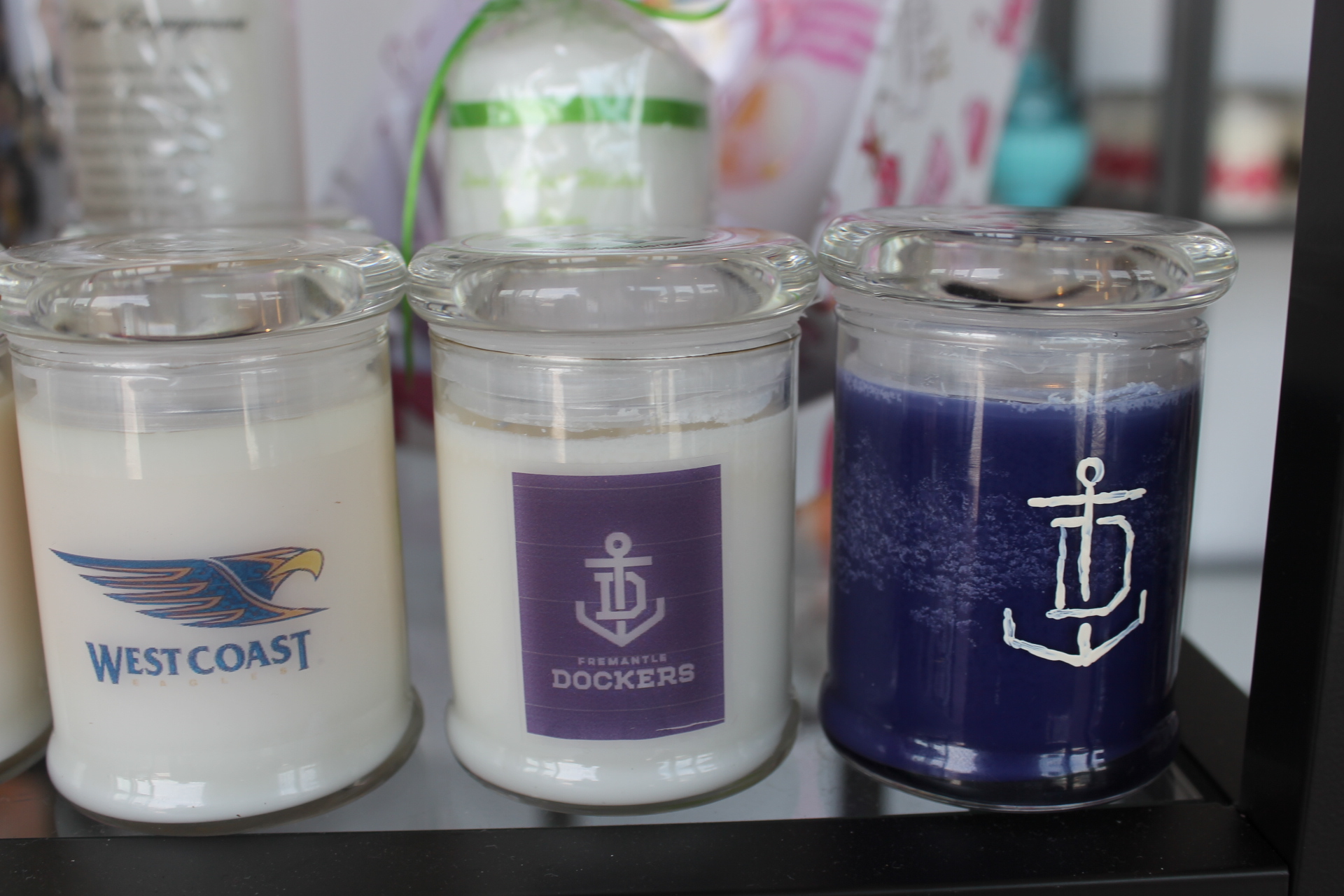 .
Handcrafted Shea Butter Soap
We also make handcrafted Shea Butter Soaps. Our shea butter M & P base contains 5% naturally crushed high quality shea butter. Shea butter is highly moisturising and is known for its regenerative, emollient and protective qualities.
Ingredients: Coconut Oil, Palm Oil, Safflower Oil, Glycerine (kosher, of vegetable origin) Shea Butter (refined naturally crushed), Purified Water, Sodium Hydroxide (saponifying agent), Sorbitol (moisturizer), Sorbitan oleate (emulsifer), Soy bean protein (condition)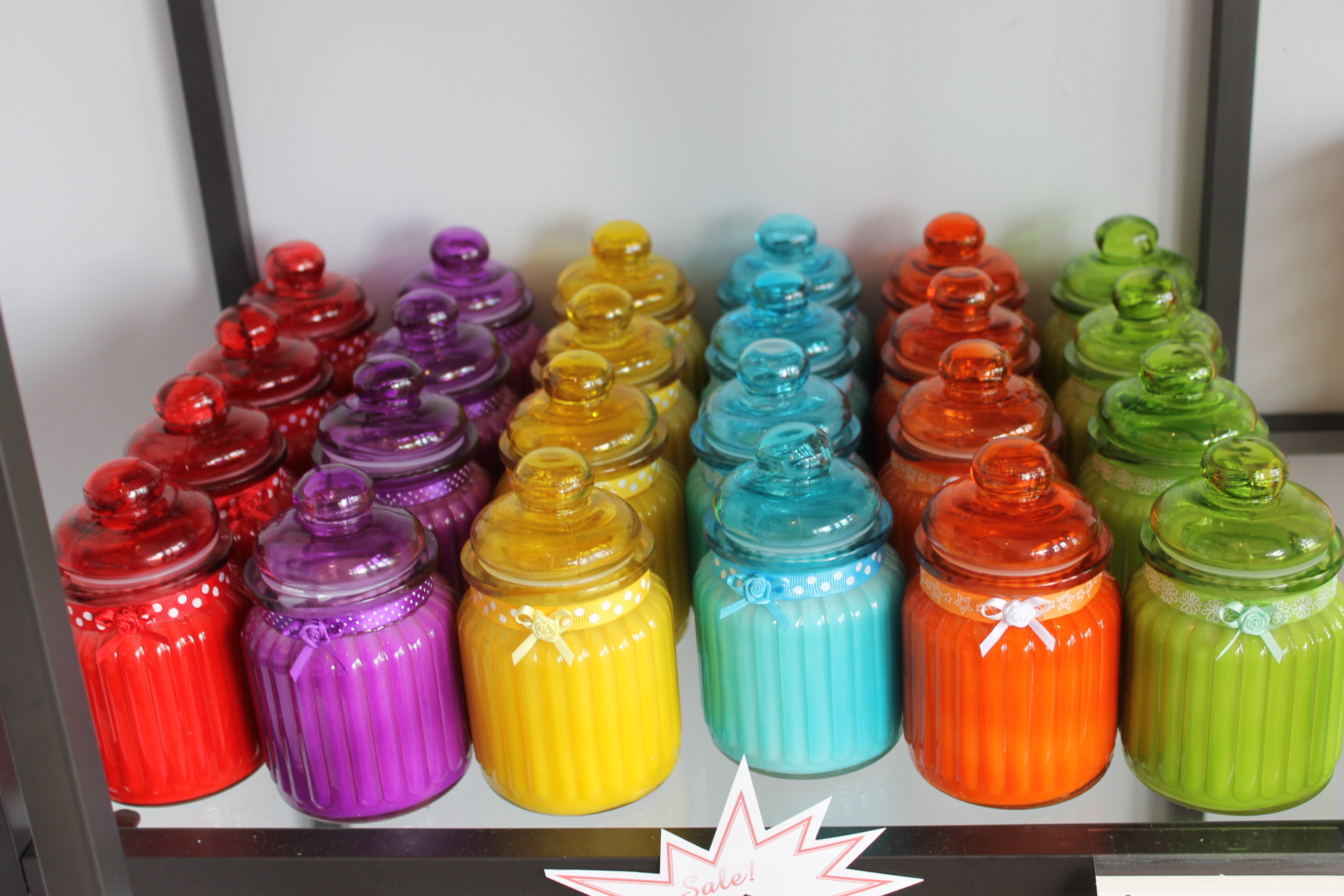 .
Aloe-Vera Soap
We also make handcrafted Aloe Vera Soaps. Our Aloe Vera M & P base contains 5% added aloe vera gel our clear melt and pour base will have a slight greenish tinge. Known for it's healing properties Aloe vera is very cleansing and healing for the skin.
Ingredients: Coconut Oil, Palm Oil, Safflower Oil, Glycerine (kosher, of vegetable origin), Aloe Vera Gel, Purified Water, Sodium Hydroxide (saponifying agent), Sorbitol (moisturizer), Sorbitan oleate (emulsifer), Soy bean protein (conditioner)
Paintings, candle accessories, diffusers, oil burners, gift packs, tea light holders, floating candle bowls, floating candles, souvenir candles & various gift ideas.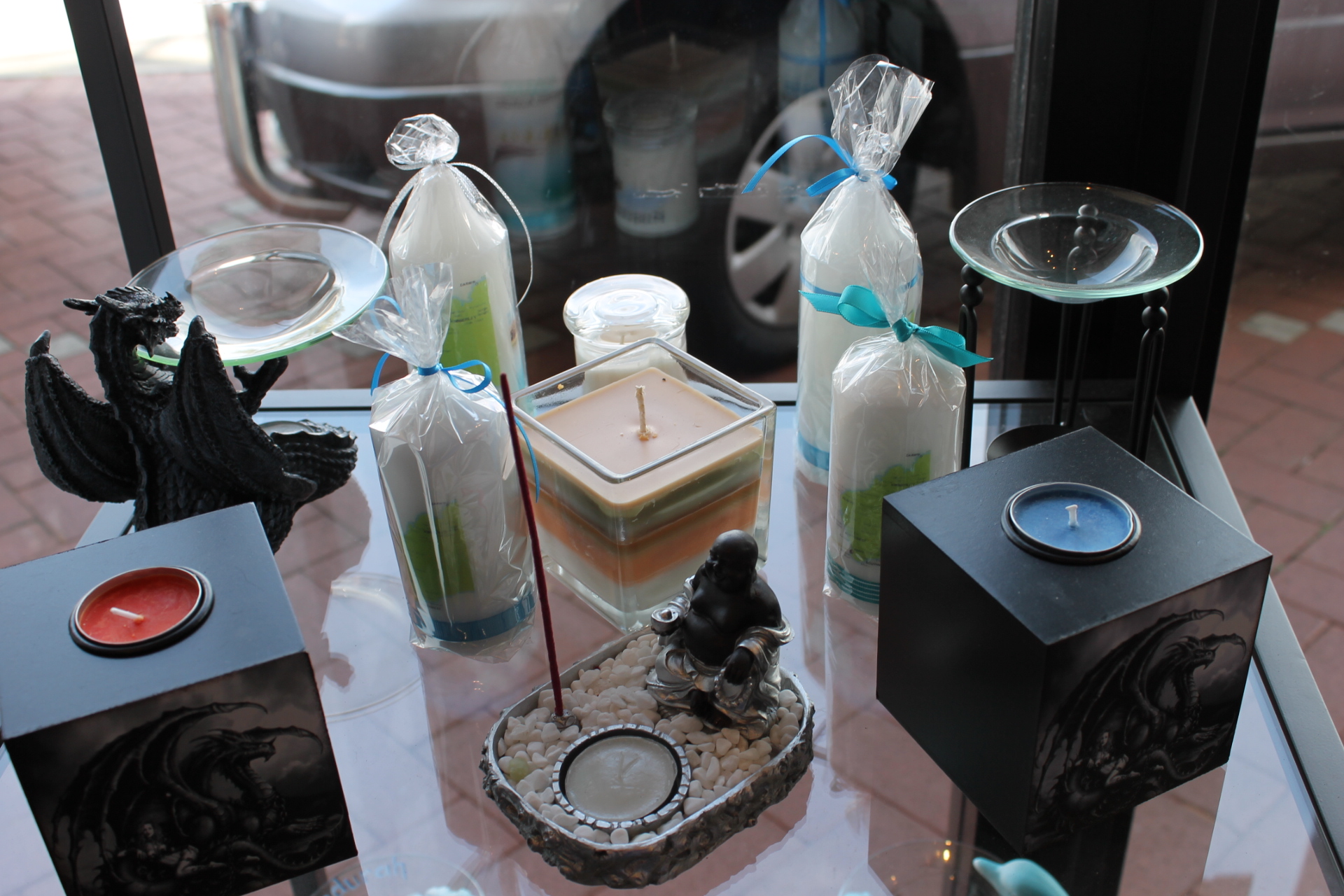 .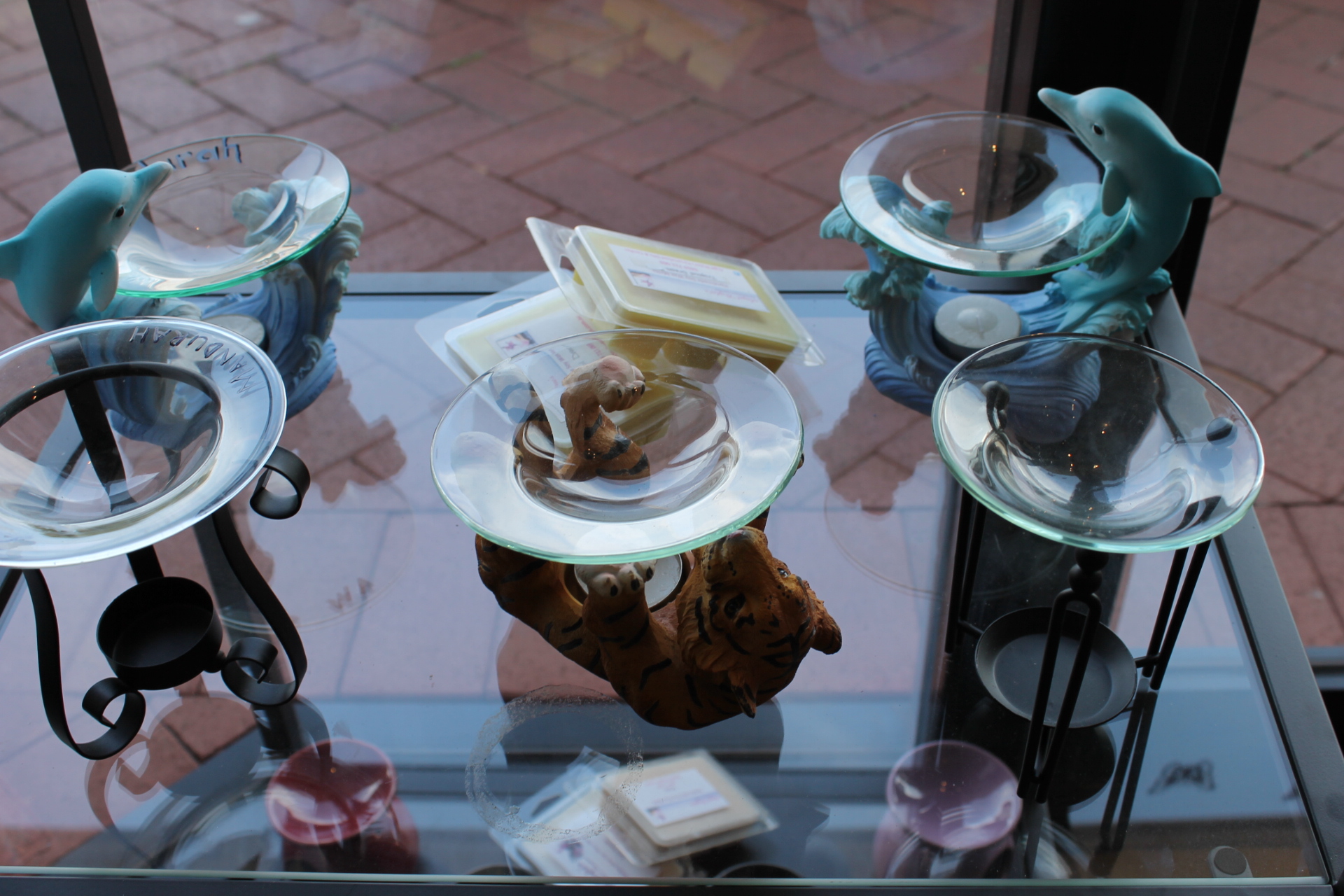 .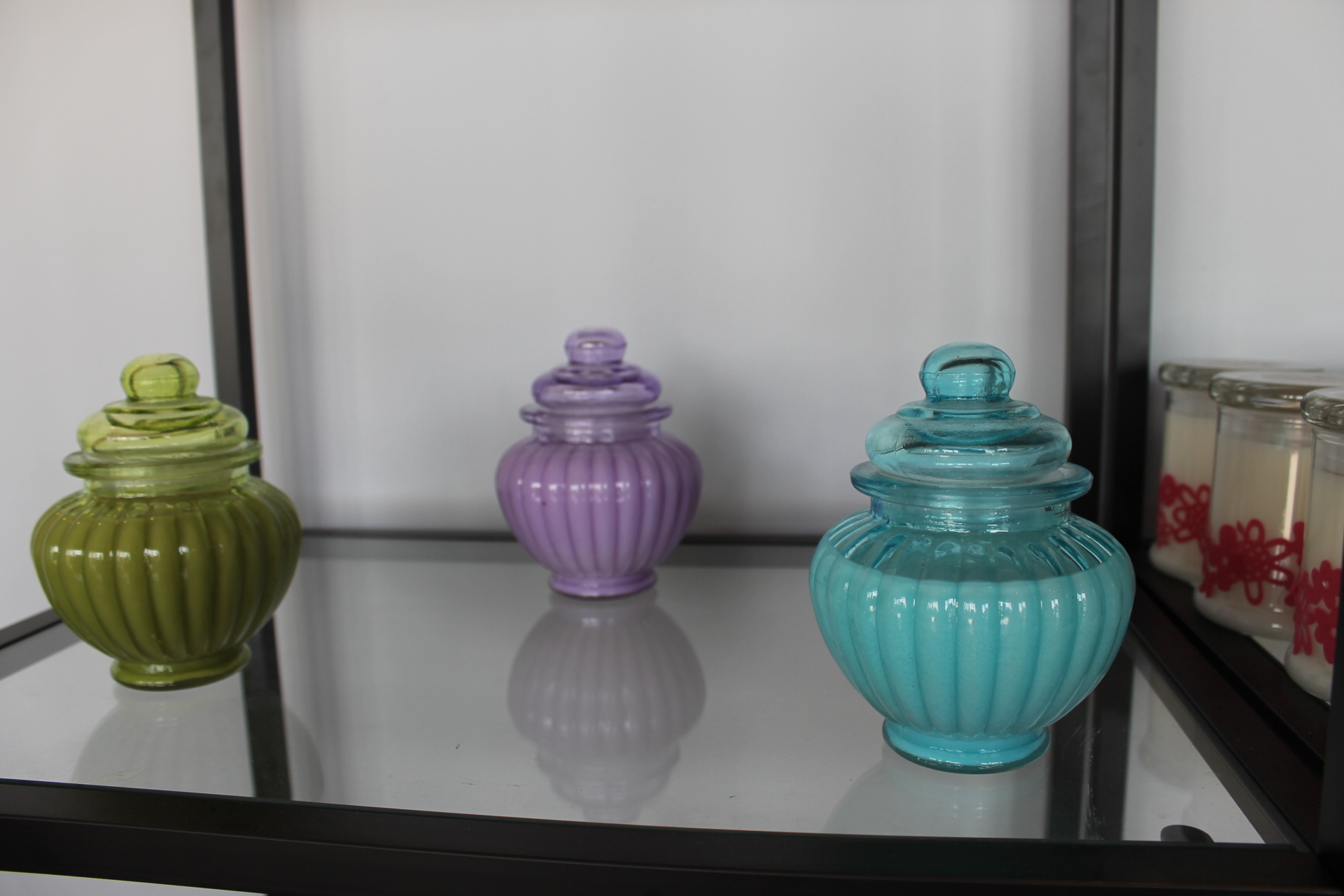 Come to our store to see the wide range of products on offer.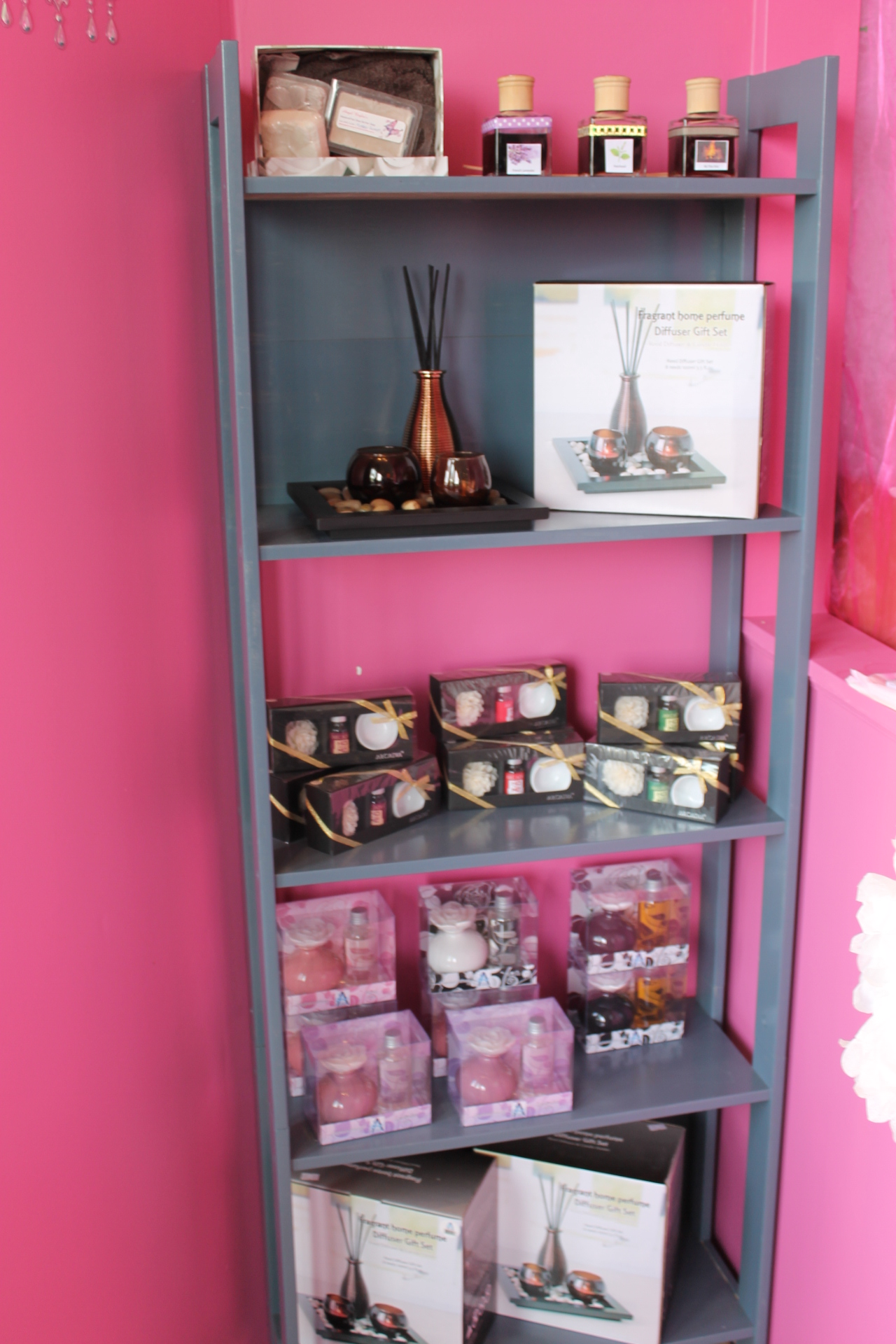 .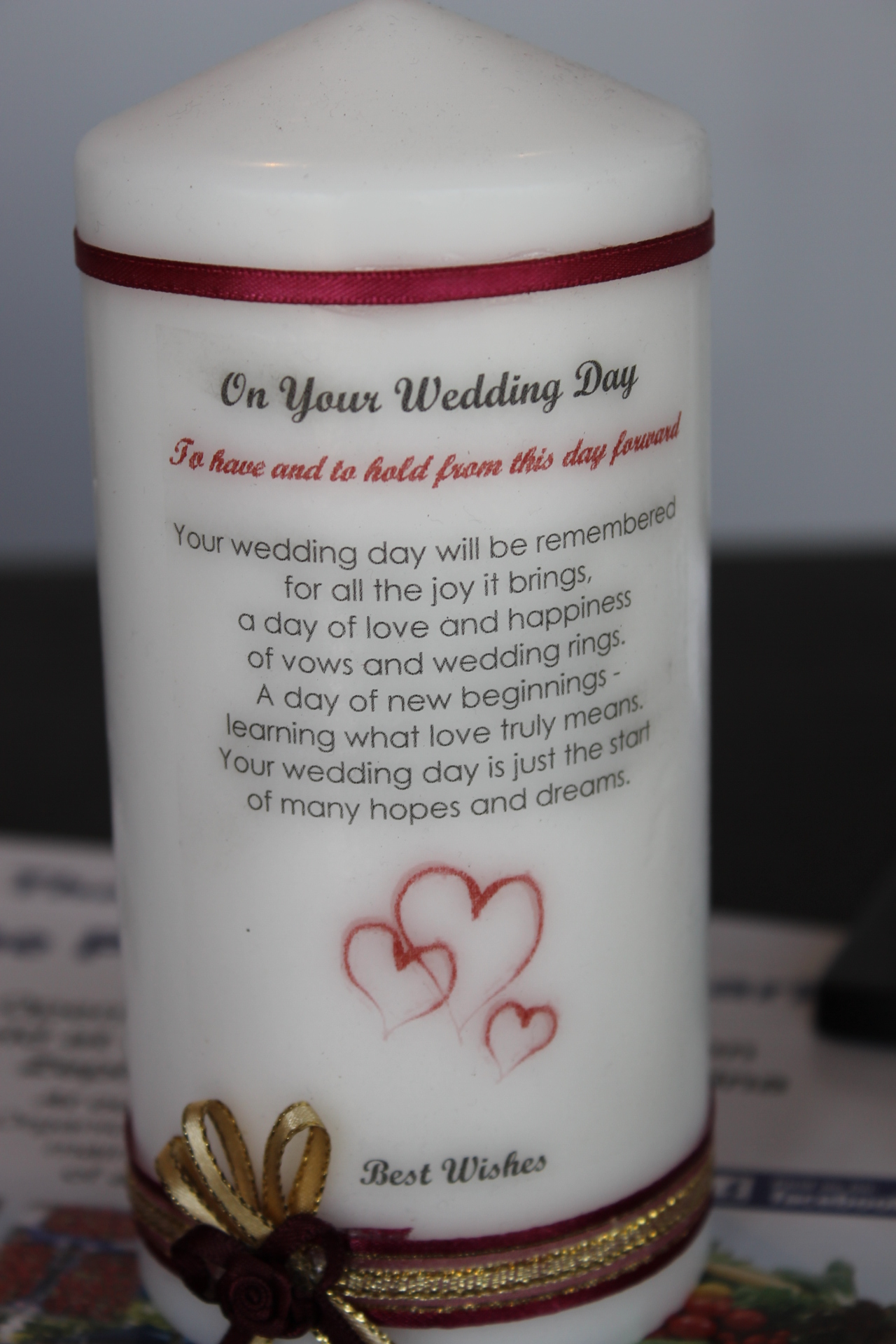 We would like to thank our customers who have supported us during our time at Mandjar Markets & we would like to extend our services to them at our new location at Dolphin Quays, Shop 15. To our new customers we welcome the opportunity to earn your trust and hope you enjoy your purchases for years to come. We appreciate any feedback to ensure we deliver a professional product.
*Conditions apply, not applicable to promotional deals or products already on special. Members must spend $30 or more in order to receive the 10% discount. See in-store for further details.