UltraTune (Mandurah)
Members will get 10% discount on the new car handbook service*. Please print out your member's page and show it to this business to redeem your discount.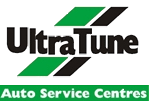 Trading hours: 6 days a week
Monday to Friday 8:00am to 5:00pm
Saturday 8:00am to 12:00pm
Address: 105 Pinjarra Road, Mandurah WA 6210
Phone: 08 9582 8990
Fax: 08 9582 8995
Email: mandurah@ultratune.com.au
Website: www.ultratune.com.au
Find us on Google Maps:
It's your choice... We'll do your manufacturer's handbook service, you will pay less... and it won't affect your warranty.
You don't need to have your new car serviced by your dealer to maintain its warranty.
Here are the facts about your manufacturer's new car warranty:
A service by UltraTune Mandurah will NOT void your manufacturer's statutory warranty.
An UltraTune Service strictly follows all the procedures recommended by your vehicle's manufacturer.
UltraTune service only uses high quality service parts.
It's your car and you DO have a choice.

UltraTune Mandurah will give your handbook the stamp of approval.

Once your service is complete, our qualified technicians will stamp your vehicle's handbook as a record of regular maintenance. This can be very important when it comes to achieving a higher resale value for your car.

UltraTune Mandurah is flexible

UltraTune Mandurah specialises in vehicle maintenance. Our highly trained technicians aren't kept busy preparing new cars for sale or carrying out routine warranty work - they just services cars.

This means UltraTune Mandurah can offer the flexibility of having your car serviced whenever you want. And with more than 190 UltraTune Service Centres around Australia, you can also choose where to have it serviced as well.

UltraTune Mandurah is fast, efficient and cost effective.

All UltraTune Service Centres run a unique and highly structured system of operating procedures which guarantee faster, more efficient and cost-effective servicing. It's no wonder thousands of fleet vehicles across Australia trust their servicing to UltraTune.

A National Network of Service Centres

There are more than 190 UltraTune Service Centres around Australia - all offering the same level of expert, professional car servicing from fully trained technicians.

A Nationwide Warranty for Total Peace of Mind.

All repair and service work carried out at an UltraTune Service Centre is backed by our National 6 month or 10,000 kilometre warranty (whichever comes first).

*Conditions apply, see in store for details.