District Screens - Security Doors (Bunbury)
Members will get 5% discount*. Please show your member's page or present your membership card to this business to redeem your discount.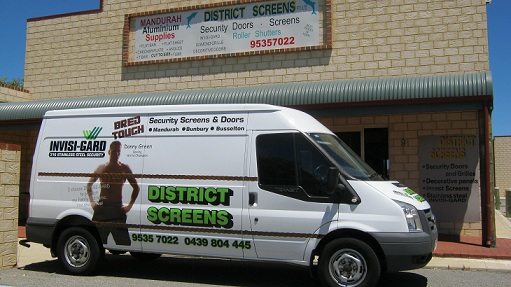 Business Information
License Security Agent Number: 19624
Trading Hours: Open 5 Days
Monday - Friday: 8.00AM - 5:00 PM
Address: Unit 9/1 Galbraith Loop, Erskine, WA 6210
Phone: (08) 9792 5066
Fax: (08) 9535 7066
Mobile: 0439 804 445
Email: district@bigpond.net.au
Website: www.districtscreens.com.au
Find us on Facebook
About Us
District Screens is a family owned business. Owner Wayne Baker has been in the industry for over 25 years which ensures he can offer his customers the very best product knowledge and service. Wayne is also a licensed security agent providing consultancy and installation services from Mandurah to the South West regions.
We are the sole supplier in Mandurah for the unique and unparalleled security screens of INVISI-GARD which you may have seen promoted on television by world boxing champion Danny Green.
Our Product Ranges
Invisi-Gard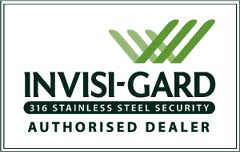 Combining the strength of Marine Grade 316 Stainless Steel with the beauty, strength and flexibility of aluminium, INVISI-GARD Security Screens offer unparalleled clarity of vision with enhanced security.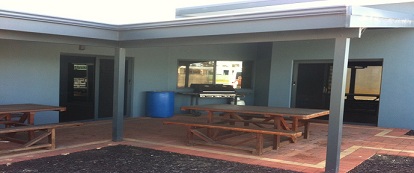 _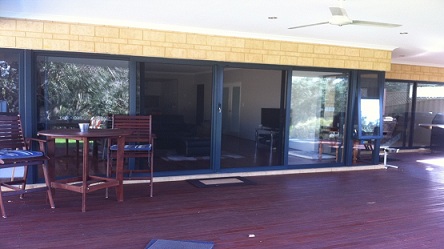 >Stainless Steel Mesh - The Facts
When buying a stainless steel mesh product, ensure that you are purchasing only the highest quality. INVISI-GARD screens offer you that quality with a woven wire product that is manufactured using a marine grade 316 High Tensile (900MPa) Stainless Steel Wire. This is then pre-treated and powder coated with the highest quality powder coating available.
>Marine Grade 316 vs 304?
316 grade offers superior corrosion resistance to that of the 304 grade.
Tea Staining and surface pitting are potential problems with 304 grade stainless steel but pose less of a threat to products manufactured from 316 grade stainless steel.
316 Marine Grade Stainless Steel Mesh gains its strength from the Ultra High Tensile Wire (900MPa) from which it is woven. Even thicker wires can easily cut if they are soft or of low tensile strength.
INVISI-GARD uses only the highest quality of mesh available to the market and supports this with a 10 year warranty allowing you peace of mind for many years to come.
Alu-Gard

The All-Aluminium security screens solution for Australian conditions. ALU-GARD is a perforated aluminum sheet retained in an extruded aluminium frame.
Alu-Gard not only provides security, clarity of vision and strength, it is also corrosion resistant and looks great.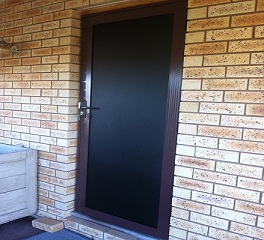 _
>ALU-GARD Design
ALU-GARD utilised a strong (2mm thickness), non corrosive aluminium sheet that is perforated and powder coated to exating standards. The sheet is retained in a frame with our riveted aluminium wedge retention system. The resulting screen is strong, extremely resistant to corrosion and provides clarity of vision.
Federation Cast Panels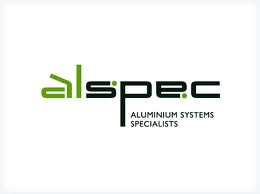 Federation cast panels are durable, sturdy and non-rusting. They are available in a full range of powder coat colours and come with a 24 month powder coat warranty.
Diamond Grilles
Finding the right balance between appearance and performance is not always easy. Diamond Grilles have a wide range of designs and proven quality ensure security requirements for any home can be met. All products are custom made to enhance the design of your home.
All Grilles have a 7mm strand thickness and meet the requirements of the Australian Security Door Standard AS5039. To obtain maximum benefit from ALSPEC Security Grilles, all doors made incorporating these grilles should also be manufactured to comply with AS5039 and installed to comply with AS5040.
All Diamond Grille Doors are available with the option of One Way Mesh, ideal if added privacy is required. One Way Mesh allows you to see out through your door at the same time as reducing the visibility into your house from the outside.
_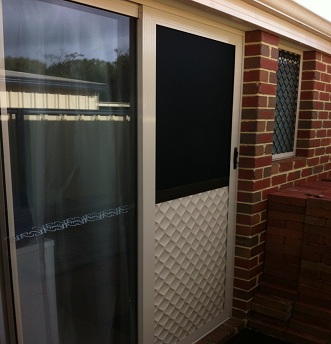 Door Closers
>Automatic sliding door closer
>No electric power required
>Easy to install
>Adjustable closing speed
>Available in a range of colours to match existing sliding doors
>Connecting pin and catch can be removed to keep the door open
>Suits right and left handed opening doors
Pet Doors
>Easy to fit with simple instructions
>Can be fitted on site without taking the door off.
>Fits simply to standard insect screen doors using adaptor bracket.
>UV stabilized plastic.
>Magnetic closure.
>6 colours available.
>Spare parts available.
>Basic handyman tools required.
>Australian designed, owned & made.
_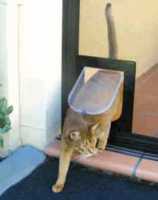 We are also the approved provider for WA Seniors Card Holders' Safety and Security Rebate Scheme. Up to $200 can be claimed for the Security Door Screen and up to $100 can be claimed for the Security Window Screen.
*Conditions apply. See the business for details.