Mandurah City Car Hire
Members will get 10% discount on the hire cost*. Please print out your member's page and show it to this business to redeem your discount.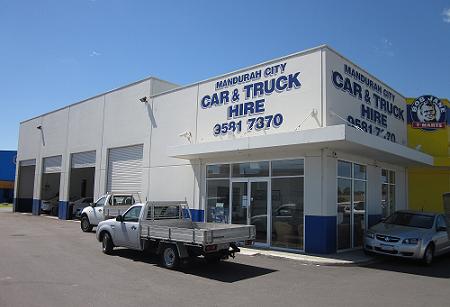 Trading hours: Open 7 Days a week,
Monday to Friday 8.00am to 5.00pm
Saturday 8.00 am to 2.00 pm
Sunday 8.00am to 12.00pm
Ph: +61 8 9581 7870
Fax: +61 8 9583 3099
A/H: 0414 953 517
Email: mchc@southwest.com.au
Website: www.mandurahcarhire.com.au
Address: 15 Fitzgerald Road, Mandurah
PO Box 2039, Mandurah DC
Find us on Google Maps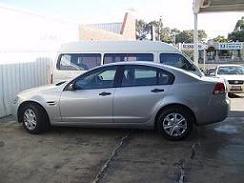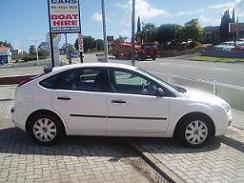 Mandurah City Car Hire the most popular car, truck and bus hire company in the district. They pride themselves on good friendly service.
Ever since 1987 Mandurah City Car Hire devoted their time and effort to servicing a wide range of clientele.
Mandurah City Car Hire has a wide range of new vehicles to hire.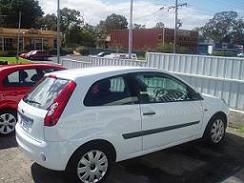 On holidays and need a hire car to see the sights that Mandurah & the Peel region have to offer?
Going on that trip to Perth with a heap of friends for the footy or cricket and need something a little bigger than your mini? Then Mandurah City Hire Cars is your perfect choice for all your small, medium and large car needs.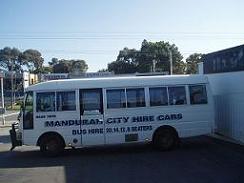 Moving House?? Mandurah City Hire Cars can also assist with 3 & 5 ton trucks - All with power lifts too!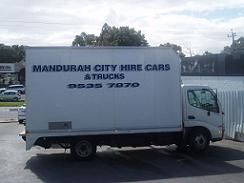 The late model cars, vans utes and buses come with:
Air-conditioning
Free 200km a day
Free pick up and delivery in the Mandurah area
Airport drop-off by arrangement
Vehicle Hire Rates - Rates may change without notice
All cars hired over 3 days now have unlimited Km's - with terms and conditions
Vehicle

Hire Rates 1-3 Days

Hire Rates 3 Days +

Falcon

$75 per day

$55 per day

Commodore

$75 per day

$55 per day

Focus

$55 per day

$40 per day

Barina

$55 per day

$40 per day

Fiesta/Kia Rio

$50 per day

$35 per day

Utes: From

$60 per day

$50 per day

8 Seater Van

$90 per day

$80 per day

12/14 Seater

$145 per day

$120 per day

22 Seater bus

$180 per day

$150 per day

25 Seater Bus

$200 per day

$180 per day

4X4 Dual Cab Utes

$82 per day

$65 per day

3 Ton Truck

$160 per day

$145 per day

5 Ton Pan

$180 per day

$160 per day

6 Ton Pan

$220 per day

$180 per day

Deposit:- Credit Card Imprint or Agreed Cash Deposit

Your browser may not support display of this image.
Included in all prices is 200 free kilometres. Any distance after is
charged at 0.25c a km
Damage Waiver: On all vehicles is $2,000. The damage waiver can be reduced to $500 by paying an extra $17 per day. An extra $500 if you lost your licence in the last 2 years before hire date.
Prices subject to change without notification.
*Conditions apply, see in store for details.