Drive Sense Driving School - Bunbury
Members will get $5 discount off a $65 lesson*. Please print out your member's page or show your Membership + Reward card to the business to redeem your discount.

Business Information
Trading hours: 6AM - 7:30PM
Phone: 0448 884 949 or 0407 961 539
E-mail: orchie46@gmail.com
Drive Sense has been running in Bunbury and surrounding areas including out to as far as Harvey, Donnybrook and Capel.
Drive Sense was started 12 years ago in Bunbury and has been a major player in the Drive School arena in this area all that time.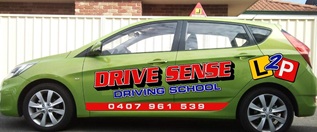 The School has over the years maintained a high standard of excellence and this has meant continued growth in market share in the Bunbury area, and as a result, Drive Sense has been expanding to Mandurah, Rockingham and Pinjarra.
The family owned (father and son), and operated school means our attention to each students differing needs and skills can readily be assessed.
Trent and Keith Orchard are involved in the day to day operations of Drive Sense and each takes an active instructors role.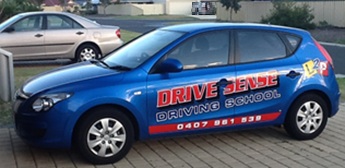 We bring to the drive school 18 years of student interaction from running our existing government school bus contracts some of which are Special Needs bus services.
Off our Six instructors Five are CERTIFICATE 1V Trained and Qualified in Cars, Two are Qualified in Heavy Vehicle, this brings a lot of knowledge to the Drive School.
We are continuing our commitment to further our Driving School by embarking on adding Two Motorcycle teams to Drive Sense by February 2013. (Bunbury and Mandurah and Rockingham.)
We operate Auto and Manual Hyundai cars in Bunbury
Will operate Auto and Manual Hyundai cars in Mandurah
We are proud of our REFERRAL RECORD, in that is our future, so we strive to make your driving experience as relaxing and enjoyable as possible.
*Conditions apply. See in-store for further details.