All About Synthetic Turf
Members will get 5% discount across all services from this business*. Please show your member's page or present your membership card to this business to redeem your discount.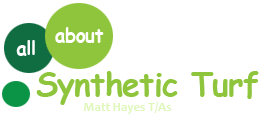 Business Information
Mobile: 0407 204 991
Email: info@allaboutsyntheticturf.com.au
Website: www.allaboutsyntheticturf.com.au
_
All About Synthetic Turf Perth is a front runner Synthetic Turf Perth supply and install business, based in Perth Western Australia. Whether you are north or south of Perth we have it covered for your synthetic grass needs!
We have access to the best turfs in W.A at very affordable prices. They have a natural look and feel. They are all U.V. tested and have no heavy metals. All products come with a 7-10 year warranty but you can expect your turf to last 15 to 20 years.
You can get your turf and synthetic grass installed to your front and back yard, around your pool, courtyard or kids play area. Or if you want your very own putting surface in your backyard.
Let the experts come out today for a free measure and quote.
Servicing Mandurah, Rockingham, Perth and surrounding areas.
Call Matt for a free quote on 0407 204 991
Why Synthetic Turf
NO WATERING
The biggest benefit in installing synthetic turf is no watering. With the ever tightening water restrictions and increasing water costs why wouldn't you? Never water your lawn again!
SAVES MONEY
Installing your synthetic turf has proven to save up to 70% off your water bill. Statistics show us that the cost of our synthetic lawn is recovered within 3 years as you have no ongoing expenses such as water charges, mowing costs, fertilizer and other agents and reticulation repairs.
NO MAINTENANCE
Life is busy. Allow All About Synthetic Turf Perth to install quality lawn to your home and save that precious time by never having to mow, weed, fertilize or fix those broken sprinklers. Just sit back, relax and enjoy your great looking grass 365 days of the year.
Your children and pets will love it too.
Lush and green all day, every day, all year.
It won't cause allergies.
UV stabilized and quality guaranteed.
7-10 year warranty, 15 – 20 year life expectancy.
Huge range with natural look and feel.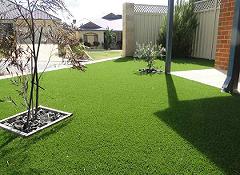 _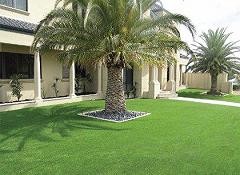 Our Synthetic Turf
At All About Synthetic Turf Perth we believe we have covered all client's needs with price, budgets and leaders with new technologies.
We have just released the cool series products at an unbelievable price and proven to be the best sellers.
They look very natural and are up to 20% cooler than other turf products.
We also have our 'V' Deluxe which is our premium product. It has the 'V' technology in every blade which allows the blades to stand upright and withstand heavier traffic. This product is also part of the cool series.
So whether it is a 'V' product, a cool product, a dark rich color product, or maybe a buffalo look then
All About Synthetic Turf has it covered.
Prestige:
This product is a very natural looking product with bronze thatch and is 40mm pile height product.
Leisure:
A 35mm product that is different to others been more of a buffalo lwan look. It has a curl support yarn every second row to give it that look.
True-putt:
Putting surface for the golfers. Ideal for landscaping and golf putting greens. 13mm dense pile height with non directional lay.
Wintergreen Cool:
This is from our cool series which is up to 20% cooler than other synthetic turfs. It has two-tone 35mm long thin blade with a light brown and green thatch very popular with low price and a very natural looking product.
Spring Cool:
This is from our cool series which is up to 20% cooler than other synthetic turfs. It has a two-tone 25mm long thin blade with a light brown and green thatch. Very popular for verges.
Hollywood:
This product has two-tone 40mm long thin blade with a green nylon thatch, a dark green blade and a light green blade. This is our most popular choice for customers looking for rich green soft lawn.
"V" Deluxe Cool:
New 'v' technology with the blades of grass having a backbone 'V' shape like nature designed, for more upright positioning this product resists flattening especially in high traffic areas and features tow-tone 35mm thick blades. Great choice.
Landscaping
At All About Synthetic Turf we can be the 1-stop shop for your landscape needs.
We have come from the landscape industry so we understand all parts of your landscape project from drainage, levels, compaction, reticulation modifications etc so you can trust we know what we are doing.
If synthetic turf is out of your price range or you have decided to do bits of both types of lawns, or the area is just too big then we can help out with some natural turf with reticulation. We can supply reticulation to your garden beds along with plants and mulch and any kerbing needs.
We also have great relationships with paving and limestone wall contractors so let us do the project to your whole front and back yard. Taking the stress off you when dealing with tradesman. Our tradies are well recommended and have a really high standard of workmanship.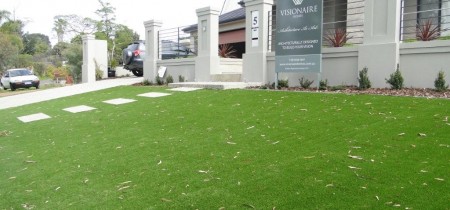 DIY
All About Synthetic Turf Perth can provide you with the supplies needed to install your new synthetic turf.
If you're a handyman type person or know levels, then why not give it a shot.
We will be happy to advise you about the best way to tackle the job, though if you doubt yourself it may be better to leave it up to the experts at All About Synthetic Turf.
The following is our synthetic turf installation guide:
Before you start
Please ensure that you have the following items readily available:
Tools checklist
Rake, shovel and a stiff broom
Vibrating compactor
Leveling tools
Stanley knife with spare blades
Tape measure
Chalk line
Hammer
Materials Checklist
Synthetic turf
Ezi strip joining tape
Metal grass pins
75mm of cracker dust (formula – 0.075 x area = _ m3 cubic meters)
Silica sand 15kg per m2 depending on product.
Granulated rubber for some products – 1 x 20kg bag covers 25m2
Preperation
1.If required, spray your existing natural turf with round up (glysophate) and allow a suitable time for it to take effect. Re-spray if required. Remove all of the dead grass including the roots.
2.The ground should be dug out to 100mm below the top of your paving or concrete levels. If suitable the base should be graded for horizontal drainage to a garden area.
Base Construction
1.Spread and level the 75mm of cracker dust.
2.Lightly water and compact the base with the vibrating compactor.
3.Tidy up the levels from the compactor and go around the edges where the compactor couldn't reach, push your heel into it and re level these areas. The base should compact down at least 10mm. The base should finish 35mm to 40mm below the top of the paver or concrete level which will be the approx length of the synthetic turf.
INSTALLING THE GRASS
1. Measure and cut your panels with 100mm excess at each end. The grass is a lot more user friendly if you have unrolled the turf and left it in the sun prior.
2. Cut the 2 beads off, which removes the manufacturing strip from the turf. Try to cut really straight as the joins have to line up pretty close.
3. Lay all of your panels in place, making sure they all run in the same direction. Leave a 100mm overhang around all the edges.
4. Take off any bulk excess grass and still leave 100mm remaining for trimming in later. Make sure you have put any required slices in the grass to make it all lay flat. Try to put the slices in wastage areas to avoid any unnecessary joins.
5. Now to the joins where we are trying to achieve an invisible join. The best way is to leave a 2mm gap underneath on the backing side so the panels aren't touching and causing any turf to lift higher than the other panel.
6. Place the ezistrip central underneath the synthetic turf where the turf meets. Peel the backing of the tape and pull it through the gap in the turf while pressing down on the sections already hidden. Make sure there is no fibres of the grass getting caught and then press down firmly on the join and make sure it has made good contact.
7. Now to trimming the grass. A Stanley knife should be used to cut 200mm at a time to make it easier and more accurate. Slice down to the point you want to cut to at both ends and then cut across. You can generally cut straight over a 200mm distance. It is best to have cut 1mm too much off than 1mm not enough as that will ride up the lip. As the turf is 35mm on average in length you generally don't see any tiny gaps.
8. Now put your synthetic turf pins around the edges within 100mm to edges if possible and space them 1-1.5m apart and mainly in the corners and across any join ends. When hammering the pin in and its close, make sure that not too many blades are getting trapped down.
Infilling the Grass
1. Use a stiff broom or preferably a power broom and brush the blades to an upright position.
2. Apply the silica sand in fine layers with a shovel. Let the sand fall slowly of the shovel while moving it in and out.
3. A Power broom or a stiff broom is now used and brushed against the pile to make it stand up.
4. Granulated rubber is used in some products and should be applied in the same way as fertilizer. The rubber is mainly a cosmetic feature used to hide the blanket of white sand.
5. Note- The silica sand and granulated rubber may take up to 2 months to fully settle in and look its best.
Your grass now should look a million dollars.
TIP – Don't lay the grass or infill the sand when wet.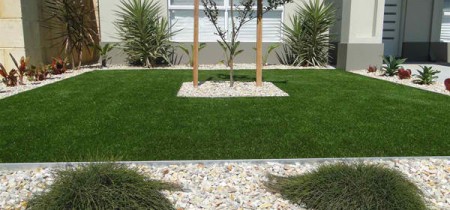 Commercial
All About Synthetic Turf specializes in most commercial applications. We work with government, councils and builders regularly.
We use Australian-made products that are designed for sporting applications whether it be a commercial complex or putting surface, tennis court or kids play ground area. We have what you are after small or large and the expertise to do so.
We also install any soft fall to playgrounds underneath the turf to meet safety standards.
We will liase with other contractors on the site and work together to achieve the overall project and follow all the current safety procedures etc.
*Conditions apply, see the business for details.