Mandurah Flooring Xtra - Flooring (Mandurah)
Members will get 5% discount off the total purchase price*. Please show your MandurahToday/OzReward Membership Card or your Membership Page in order to redeem the nominated discount.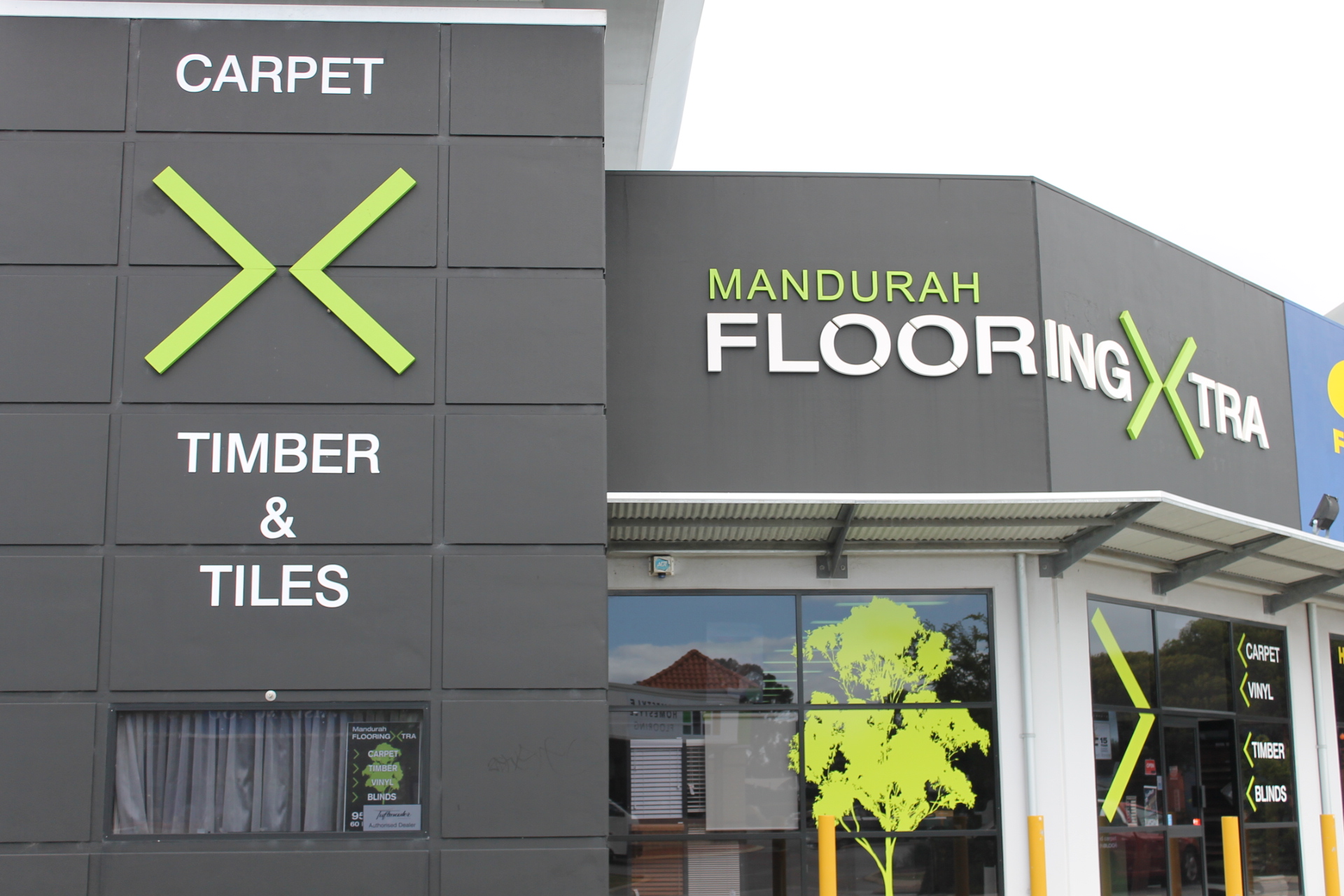 Business Information
Trading hours:
Open 6 Days a week
Monday to Friday 9.00am to 5.00pm
Saturday 9.30am to 1.30pm
Closed on Public Holidays
Phone: 9583 4768
Fax: 9583 4769
Email: darrenscarter@hotmail.com
Address: 60 Reserve Drive, Mandurah Western Australia 6210
Find us on Google Maps: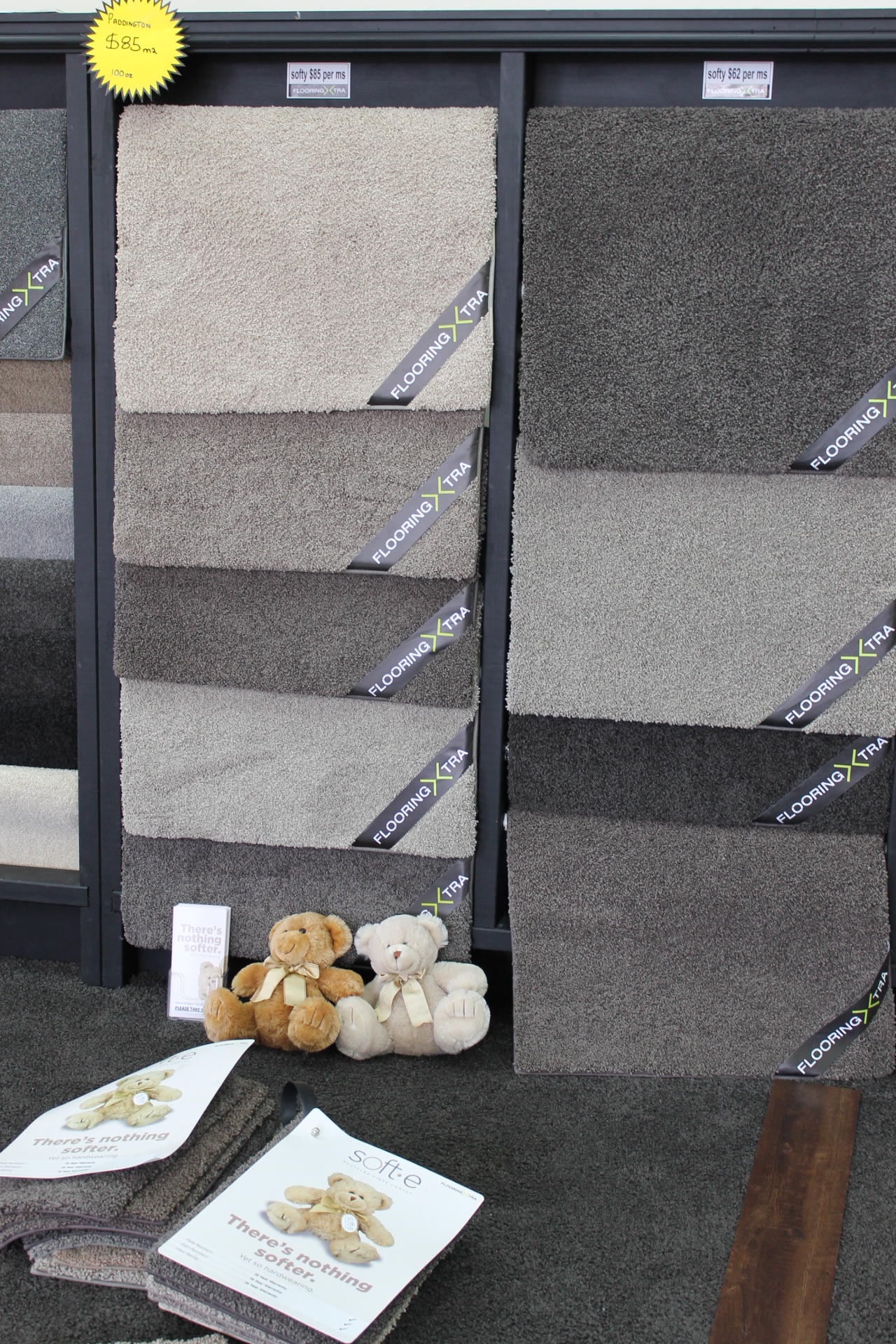 SOFT*E
Soft*e is a revolutionary drawn texture yarn that provides specific advantages over other carpets:
Improved durability
Superior colourfastness
Stain Resistant
Better bulk and a softer feel
Greater insulation
Anti-allergenic

100% recycled, 100% Earth friendly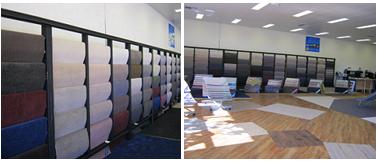 About Us
Formerly known as "Independent Floors"
Although our name has changed to Mandurah Flooring Xtra, our mission hasn't. We aim to provide the perfect balance of knowledge and experience, exceptional customer service, professional installation, excellent quality products and all year round competitive and affordable prices.
Mandurah Flooring Xtra has been able to maintain these ideals by retaining original values, and using our collective bulk-buying capabilities and influence as a recognised Australian national chain. We know you'll enjoy looking at our huge range of top quality carpets, tiles, floating floors and vinyl products to improve your home or business now and in the future.
Carpet Ranges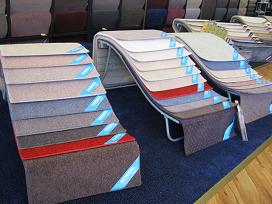 Selecting a carpet that best suits you can be confusing. There are so many things to take into consideration: density, fibre type, weight, and backing etc. It's sometimes hard to make sense of it all and feel like you are making the right decision. Independent Floors wants to make it simple for you.
The Simple Select System has placed products into collections, based on a wide variety of performance based criteria. Once you have established your needs, it is simply a matter of asking one of our professional team members to choose a category for you based on those needs. Then you can simply focus on the style and colour you want from that category.
The Builders Collection has been developed specifically for the builder/developer and housing market, and manufactured exclusively for the Independent Floors Group. These products all meet the requirements insisted on by our buyers and are primarily designed for budget and quality. The Contempo Collection carries everything from plush and solution dyed nylons to textured wools and the groovy shag. This diverse range of carpet caters for all needs. The quality manufacturing of this carpet is second to none which is why we stock this range nationwide.
The Landscape Collection showcases the latest development in fibre and style technology. This Collection of carpets have all been treated for optimum stain and soil protection, and also to resist matting and crushing. The Landscape Collection ensures that your purchase maintains its fashion finish for much longer. The Champion category offers comfort, value and fashion with our Executive Suite Collection.This collection is all about wool and its natural benefits. It also offers the best colours and textures available in Australia today, making it a quality choice for beautiful homes and upmarket offices.
The Private Label Collection is designed for fashion and engineered for performance. This category represents the Master of all carpets. Sink into the warmth and beauty the Private Label Collection has to offer. These carpets are all hand selected for their innovative features, making them softer, tougher and more stain resistant than any other product available in the market today. The Private Label Collection is the ultimate choice in carpet and exclusive to Independent Floors.
Timber & Laminate Floors

When it comes to timber flooring, the possibilities are endless. The rich, warm hues of timber create an ambient environment for any home and are available in both hardwood or laminate flooring. There is a colour to suit every taste and lifestyle!
We stock hardwood flooring made from Australian timber such as Blackbutt and Spotted Gum, just to name a few. Our product is manufactured from sustainable timber sources, which is great way to help preserve the environment. We offer a lifetime guarantee on structural integrity, which means you can expect only the finest product laid in your home.
The natural timber look can also be created with laminate flooring. This is ideal if you want the appearance of real timber at a fraction of the cost. On top of its affordability, laminates are hard wearing, warm and durable. This makes them perfect if you have a young family or inside pets.
Vinyl Floors
Vinyl has had a revival and it's easy to see why - with great new ranges and improved technology, Vinyl is the hardwearing and fashionable solution to wet and high traffic areas.
Best of all, with the new styles, Vinyl is right back in fashion.
It looks fantastic in the kitchen, bathroom and laundry and is a smart, budget conscious choice. Our quality vinyl's have a layer of cushioning and are recreated in designs which mirror slate, tiles and floorboards for a fraction of the price.
Check out the huge range of vinyl options at Mandurah Flooring Xtra store and don't miss out on our exclusive Beyond 2000 range.
Rugs
Add lushness, warmth and luxury to a room instantly by investing in a rug made from quality material. Rugs are practical in that they can reduce would-be wear and tear on your carpets or floors.
Whether you want to add a bit of colour to a neutral space or hide a multitude of sins, a rug is the perfect purchase for an immediate style update.
Tips For Selecting Rugs
The first step in selecting a rug is to measure the area where you will be placing your rug, keeping in mind the overall symmetry of the room.
When measuring, pay attention to architectural elements (a fireplace, for example, also tends to be the focus in a room) and other details (traffic pattern, floor vents, etc). It is a very good idea to consider a minimum and a maximum optimal size because that will give you a wider selection of rugs to choose from.
When measuring for a dining room rug, the area of the rug should be large enough to contain the table and all chairs, even when they are moved out from the table. A rule of thumb is to measure your table, and add 60 centimetres to all four sides. The resulting dimensions will be your minimum rug size.
Artificial Grass
Synthetic lawn is becoming increasingly popular as an alternative to natural lawn due to environmental issues, low level of maintenance required, safety qualities and its ability to look great all year round. In a commercial environment, Synthetic lawn will ensure your business is always looking its best no matter what time of the year, even on a scorching 35-degree day in the middle of summer.
No matter what you are going to use Synthetic lawn for, there are endless benefits, but most prominent is the next to no maintenance that is required once you have laid your Synthetic lawn.
Commercial Flooring
Having access to major local and overseas commercial carpet manufacturers, we are always stocking the latest in carpet designs with a range to cover every possible commercial application.
Independent Floors can co-ordinate the design and creation of specialist carpets to meet your requirements. From the initial consultation right through to supply and installation our professional advice, service and delivery covers a range of purposes:
•Small office and retail areas.
•Industrial and Commercial buildings with high foot traffic.
•National refurbishment contracts for major corporate clients.
So far our commercial installations have been used in offices, pubs, clubs, banks, restaurants, common areas, gyms, retirement villages and in government contracts, but we also have considerable expertise in health and hygiene sensitive locations such as hospitals and aged care facilities.
Underlay
Underlay is vital to increase the life and durability of your carpet. It also provides a softer feeling underfoot, and increases the insulation qualities of your carpet. Underlay can be reused if it's only 1-3 years old, however it is highly advisable to replace underlay when you replace carpet, as underlay ages and shows wear too, especially in high-traffic zones.
There are three main types of underlay- rubber, foam and felt. Different types of carpet need different underlay, and each underlay provides for different levels of comfort, sound, insulation and quality.
Mandurah Flooring Xtra stock a big range of underlay and have high-quality brands to provide you with suitable options and help ensure your underlay will last to serve you and your carpet well. So talk to your Mandurah Flooring Xtra store for some advice on which underlay is best for your floors.
Caring for your Floor
To extend the life of your floor or carpet, you'll need to care for it properly depending on the type of material.
Here are some tips to maintain your flooring, prevent unnecessary damage and keep it looking new for years.
Dirt and Grit
Where does it all come from? The number one enemy of all carpets and floors, dirt is easier to prevent than it is to clean up.
By ensuring there is a dirt trapping mat at all entrances and exits you will minimise the influx of dirt in your home. Runners placed in hallways are also beneficial to catch trodden in debris while preserving the floor underneath.
No carpet or floor is safe from accidents. The best way to stop staining is to clean up spills or accidents as soon as they occur and only use cleaning products specific to the area affected.
By fixing the problem as soon as it happens, your flooring will stay looking pristine for longer. For more specific information on carpet stain removal, see chart below.
How Do I?
Keep Carpet Feeling New
To make sure your carpet stays looking newer, longer, follow these few basic rules and your carpet will continue to impress.
•Vacuum your carpet frequently and thoroughly.
•Clean up spills as soon as they happen. There is nothing like a stubborn stain to ruin a beautiful new carpet.
•Have your carpet periodically steam cleaned by a professional for that new carpet feeling all over again.
Look After Laminate
Luckily, Laminate floors are created to maintain their looks for many years with minimum maintenance. Most come with a 10 to 20 year warranty against fading, wearing and staining. For more difficult stains or marks use a dry mop or damp towel for easy cleaning. Remember, when cleaning Vinyl and Laminate floors try to minimise the amount of water used on the surface to stop premature fading. A 'dry mop' where the water is wrung out after each use is ideal in these situations.
Protect My Timber Floor
Dirt and Grit is the number one enemy of polished timber floors. Too much rubbed into the surface can have a sanding effect and will wear down your finish. Doormats should be placed at every entrance to catch dirt and grit before it can enter the house, while hall mats and runners will further reduce the amount brought into the house. If you have brand new timber floors, wait a week for the finish to 'cure' or settle before using cleaning products. Cure takes about a week. Clean up bad spills immediately (including water) and do not use abrasive chemicals. Implements like steel wool and scrubbing brushes can damage your finish so steer clear of these too. When you do mop the floor do not use much water as timber is susceptible to moisture. If using a cleaning product read the label first to ensure it can be used on natural wood surfaces - some detergents are harsh.
Clean Tiles Properly
Tiles require little maintenance as they do not show up dirt and grit easily. Unfortunately this doesn't mean it isn't there. Try to regularly sweep or vacuum your tiles even if they are still looking clean. Mopping can be done as little as weekly as long as you sweep the area first - we all know what dirt becomes when water is added - mud! The grout, or space in between your tiles, will be more likely to catch dirt and grit than the tiles themselves. For this reason invest in a microfiber mop instead of a sponge - microfibers will pick up the dirt while a sponge mop will drag it across.
*Conditions apply, see in store for details. Currently discounts apply to regular priced items only.