Complete Workwear - Used Workwear (Mandurah)
Members will get 5% discount on all orders or 10% over $150*. Please print out your member's page and show/email it to this business to redeem your discount.
Please quote your card number or email when using this service.

Trading Hours: Monday - Friday 8:00AM - 5:00PM (WST)
Mobile: 0409 688 465
Email: sales@completeworkwear.com
Website: www.completeworkwear.com
_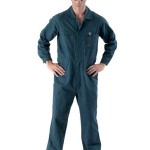 We provide near new, quality second hand and used overalls.
Our products suit:
business owner on a budget
contractor
sand blasting – welding
farmer
painter
mechanic
home handyman
gardener
costume play director
artist
dress up party
mardi gras
school play
industrial spray painting

FROM -
NEW $30
NEAR NEW $25
VERY GOOD SECONDHAND $20
GRUBBY $10
Workwear brands include:
HARD YAKKA,
KING GEE,
BISLEY etc

_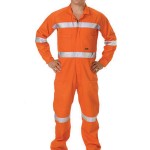 ALL YOUR WORKWEAR NEEDS
VESTS
HI-VIS SAFETY CLOTHING
STEEL CAP BOOTS
GLOVES
SAFETY GLASSES
HARD HATS
SOCKS

We are happy to provide a free no-obligation quote on any second hand work related products.

All styles, sizes and requirements available.

If we have it in stock or can source your used workwear requirements from our suppliers, we will make it available to you.

*Conditions apply, see business for details. Please note all photos shown here are new products.