Ha Ve Harvey Cheese
Members will get 10%* discount on cheese. Please print out your member's page or show your member card to the business to redeem your discount.
Business Information
Trading hours: 7 days a week
Monday to Sunday 9.30am to 5.00pm
Address: 11442 South Western Highway, Wokalup, WA 6221
Phone: (08) 9729 3949
Fax: (08) 9729 3999
E-mail: penny@harveycheese.com
Website: www.harveycheese.com
Where are we?
Find us on Google Maps:
At Harvey Cheese, we can provide the following activities and services:
Free cheese tastings and factory viewing
Dairy Memorabilia
Ice Creams and local produce
Coach, Caravan and wheel chair access
Kid's corner and farm animals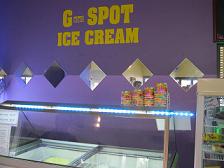 _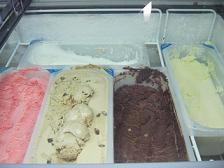 ABOUT US
Robert and Penny St Duke have been involved in the dairy industry for over 25 years.
Their family owned business Harvey Cheese specialises in making hand-made cheese using time honoured methods and only the freshest, creamiest milk. It is this approach that has seen them win numerous accolades and become known as the best in the region.
Harvey Cheese is delicious due to its clean, fresh creamy flavour, soft, moist texture and low salt content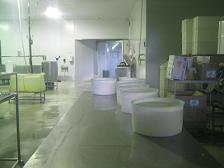 _
PRODUCTS
Soft Cheeses
--OMG!!
Our name for this cheese speaks for itself and is the usual reaction on first taste. This sumptuous triple cream white mould cheese is made by a similar process to a camembert, but with the addition of cream to the cheese-milk to enrich the texture and flavor. The rind is white when young, maturing to a straw colour when fully ripened. As with all cheeses, it should be allowed to come to room temperature for 30 to 60 minutes before eating.
UPDATE - Recent flavours added to our white mould cheeses are: Wasabi, Chili & Garlic, Chive and Garlic, Chili, Rosemary & Thyme, Curry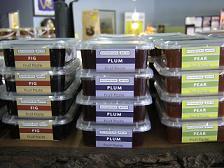 _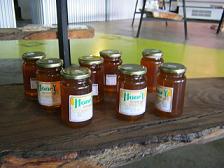 --Harvey Soft White
This is a camembert style cheese, rich in flavor and texture, with a delicious white rind, which, when allowed to ripen to maturity contains a pale straw colour. As with all cheeses, it should be allowed to come to room temperature for 30 to 60 minutes before eating.
--Ash Blonde
This cheese, although created initially by a similar process to a Camembert, is made with a fine layer of vegetable ash beneath the white-mould rind. In addition to giving a pleasant surface texture and resistance to taste, this slows the proteolytic activity of the moulds, enabling the cheese to ripen more from within, giving a somewhat milder flavour.
_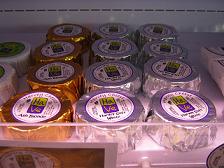 Firm Cheeses
--Savoury Cheeses
At four months old, this cheese, made by a generally similar process to Romano, has a clean texture and a rich but tart flavour with a nutty bouquet, which gains in intensity and complexity as the cheese ages.
If allowed to mature for upwards of 12 months, the cheese begins to show evidence of lactate crystals both on the surface and in the body of the cheese, which give the product piquancy and granular texture that will delight the discerning palate.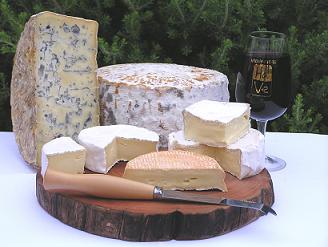 We offer this product in its pure form as "Natural" or with a variety of flavourings :
Sundried Tomato
Garlic & Pepper
Pepper
Smokey
Ringstinger (Chili)
Cumin
Caraway
Rosemary
Cracked Pepper & Lemon Zest
_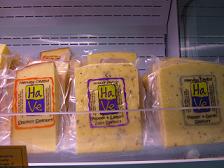 Fettas
This cow's milk product is our "take" on a traditional Greek variety of brined cheese. It has a typically fresh, bright flavour. The harmonious balance of salt and acid make this cheese perfect for use in salads or cooking.
It is available both in its natural state and with a variety of flavourings:
Chilli & Garlic
Herb & Garlic
Moroccan
Pepper & Capsicum
Sun-dried Tomato & Olive
Chilli, Rosemary, Chive and Olive.

Marinated Fetta also available:
Mexican
Mediterranean
Boutique Cheeses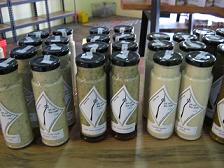 _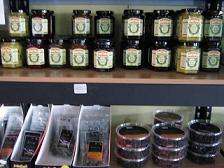 --Harvey Blue
Depending on the degree of maturity, this cheese may vary in flavour from quite mild and nutty through to distinctly piquant and spicy. This cheese is characterized by a network of green-blue veins of mould throughout the body of the cheese. The veins are created by piercing with fine stainless steel rods to allow air into the cheese, encouraging the internal growth of the blue mould and the lively tangy taste. The natural greyish white rind is deliberately cultivated to compliment the flavours of the blue mould in the cheese body so it should be treated as part of the cheese and not left on the side of the plate.
--Wicked (Washed Rind)
This soft ripened cheese is repeatedly washed with a suspension of selected bacterial and yeast cultures to produce an orange-red rind. Despite its somewhat intimidating appearance (and taste to the uninitiated), the combination of exotic surface flora, on this washed rind cheese provides a piquant but fragrant counterpoint to the unctuous, creamy centre that will delight the discriminating palate.
--Havarti
This popular cheese, of Danish origin, has a mild paste and flexible texture, making it very approachable for people who have not developed a palate for strong-tasting cheese. This cheese is a cross between a Gouda and Edam styles.
Ricottas/Yoghurts
One Day Course
Held in our Wokalup premises
9am to 3.30pm
No experience necessary!
Learn the skills you need to make cheese at home.
100% hands-on
(and you get to take your cheese home!)
Whole day for just $185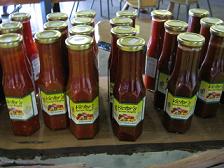 _
What you learn?
~What is cheese?
~Food hygiene and sanitation
~Pasteurisation/Homogenisation
~What spoils cheeses?
~What is rennet & what does it do?
~Cheese making processes
~How to care for your cheese?
~Cheese maturing processes
~Equipment supplier information
~Where to source advice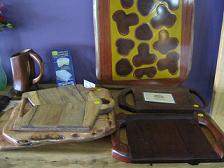 _
Course supplies
We will supply you with fresh milk, clean hygienic venue, all equipment and easy to understand information sheets, so you can replicate the process at home.
If you want to bring your own raw milk, we will show you how to pasteurise it.
You will need to bring some provisions (depending on the cheese being made) your own lunch and a container to take your fresh hand-made cheese home in.
How to book?
Courses held every six weeks.
Cheese themes vary each class.
For more information or to book
Phone: (08) 9729 3949
Email: cheeseclass@gmail.com
or Visit: 11442 South Western Highway, Wokalup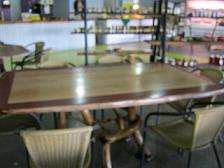 _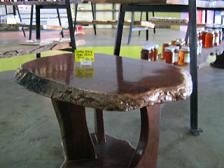 PRODUCT LIST
FETTA
~Plain
~Herb & Garlic
~Sundried Tomato & Olive
~Pepper & Capsicum
~Chill & Garlic
~Chilli, Rosemary, Thyme & Olive
~Moroccan (Middle Eastern Tang)
~Marinated Mediterranean Herbs (Glass Jar)
~Marinated Mexican (Glass Jar)
~Marinated Mediterranean Herbs (Glass Jar)
~S/dried Tom. Strips & Fetta (Glass Jar)
SAVOURY
~Natural, in standard pkt
~Caraway Seed
~Cracked Pepper & Lemon Zest
~Cumin Seed
~Garlic & Pepper
~Ring Stinger (Chilli)
~Rosemary
~Smokey
~Sun-dried Tomato
ROMANO
~Romano
~Pepper Romano
MOULD - White, Blue, & Washed Rind
~Ash Blonde
~Blue Brie
~Brie
~Chilli & Garlic Camembert
~Chilli Brie
~Chilli, Rosemary, Thyme Brie
~Chives & Garlic C/bert
~Curry Camembert
~Harvey Blue
~Harvey Soft White (C/B)
~OMG Half
~OMG Triple Cream White
~Wasabi Soft White
~Wicked Washed Rind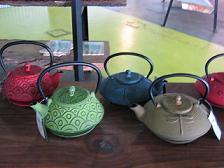 We welcome MandurahToday.com and OzReward.com members to visit our beautiful shop and you will find it is really worth the drive.
*Conditions Apply, exclude items already on special. See in-store for details.